Several decades ago, several physical objects - except personal computers and smartphones - had no way to connect to the internet. This problem is now resolved with the introduction of IoT technology.
We are now in the age where devices exchange information on the internet. This enables us to operate devices and accumulate knowledge remotely. With the help of 5G IoT sensors, you will have the ability to remotely control an air conditioner's temperature and humidity levels at your house and detect anomalies inside the house.
In the forthcoming paragraphs of this write-up, we will look at the following:
So, without further ado, let's get started.
1. What are IoT sensors?
IoT sensor is an IoT device that observes one or more physical entity properties and transforms those properties into information. Today, we see almost all entities like houses, factories, office buildings, and even cities connected to the network to collect data and employ the information for different purposes.
Today data is considered to be the new oil. Sensors play a vital role in creating solutions with the help of IoT. Sensors are nothing but devices that can decipher external information. It then replaces the information with a signal that humans and machines can understand.
With the help of sensors, it becomes easier to accumulate information in almost any given situation. Today, we see it being employed in different fields like nursing care, transportation, agriculture, disaster prevention, regional businesses, etc. With the growth in these fields in which sensors play a crucial role, the market is still growing with a wide array of sensors.
2. How do IoT sensors work?
Industries and organizations have been utilizing different kinds of sensors for a very long time. However, with the introduction of the Internet of Things, sensor technology's evolution has grown to unprecedented levels.
IoT platforms function and deliver different types of intelligence and data by employing various types of sensors. They serve the purpose of accumulating data, pushing it, and sharing it amongst an entire network of connected devices. All this collected data makes it possible for machines to function autonomously. This way, the whole ecosystem becomes "smarter" daily.
With the combination of a set of sensors and a communication network, it becomes easier for devices to share information. Thus, it keeps on enhancing its effectiveness and functionality.
For example, look at Tesla vehicles. All of the IoT sensors on a car document their perception of the surroundings, uploading the information into a massive database.
The data is then processed. Next, all the essential new information pieces are sent to all other vehicles. This is an ever-going process that has made a whole fleet of Tesla vehicles smarter every day.
3. Difference between IoT sensors and IoT Actuators?
The significant difference between IoT Sensors and Actuators is that IoT sensors record and receive the properties of physical assets like an industrial machine. While the IoT Actuator allows a change in the same assets, in smart systems, this change is invariably affected by the data captured by the sensor.
Let's now look at the definition of IoT sensors and IoT actuators.
IoT sensor - As discussed earlier, it is an IoT device that observes one or more physical object properties and transforms those properties into information.
IoT actuator - It is an IoT device with the acumen of transforming one or more physical entity properties in response to the information received.
A classic example that includes both IoT sensors and IoT actuators is an in-building fire system, where the heat sensor detects fire and the actuator automatically turns on the sprinklers in response.
4. Types of IoT Sensors
There are different IoT sensor types available in the market. Let's now look at the IoT sensors list with their functioning given below:
Temperature Sensors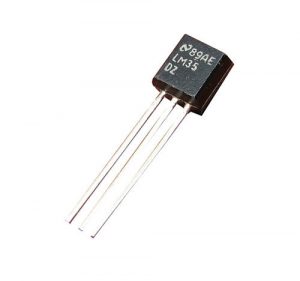 The temperature sensor is quite a handy device that helps detect the heat energy produced from an object in a nearby area. These sensors are accessible for the Internet of Things (IoT), which can be used from manufacturing to farming.
The main objective of the temperature sensors in manufacturing is to monitor the temperature of the machines. In the same way, in the agriculture field, these sensors are effectively used to monitor the temperature of the plants, soil, and water.
Some of the temperature sensors used in the practical world include thermistors, thermocouples, ICs (integrated circuits), and RTDs (resistor temperature detectors). The temperature sensors are mainly used in refrigerators, ACs, etc.
Smoke Sensors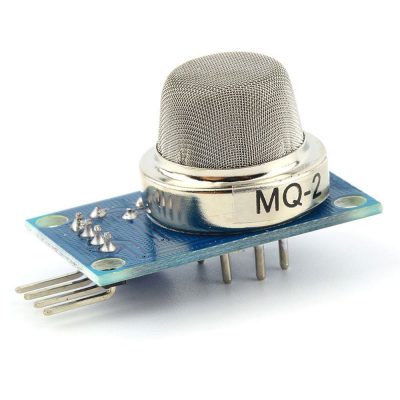 Smoke sensors have been employed in different applications like homes, industries, etc. These sensors are quite convenient and effortless to use, now that they are being used in conjunction with IoT. On top of that, by integrating a wireless connection to smoke detectors, the additional feature can come in handy to enhance security.
Motion Sensors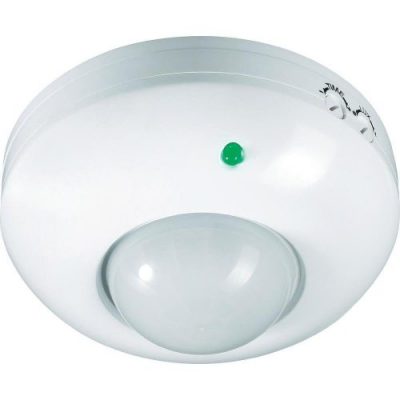 The primary reason for using motion sensors is for security reasons. However, nowadays, we see it being used in hand dryers, energy management systems, automatic parking systems, automatic door controls, automated toilet flushers, automated sinks, etc. These sensors can also be used with IoT to scrutinize them with computers and even smartphones.
Humidity Sensors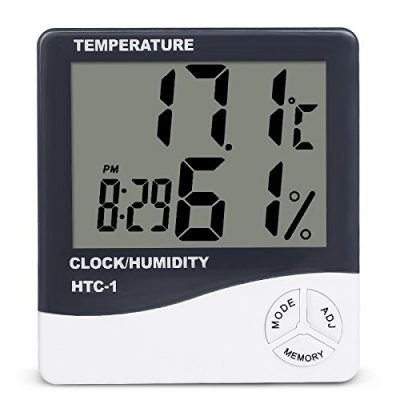 Humidity sensors are being employed to monitor the humidity levels in the amount of water within the air. The humidity level in these sensors is measured in RH (relative humidity), D/F PT (/frost point) & PPM (parts per million).
Pressure Sensors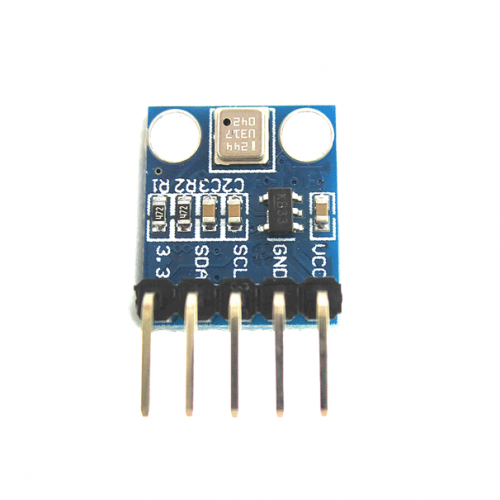 Image Source
The pressure sensors are employed in IoT for monitoring devices and systems, which are determined by the force signals. If the range of pressure is outside the threshold stage, the device sends out an alert to the users about the issues to be fixed. The best example of a pressure sensor is BMP180. The good part is, it can be employed in PDAs, mobile phones, external devices, GPS navigation devices, etc.
These sensors can even come in handy when deciding the altitude and force in aircraft and smart vehicles. In a motor vehicle, TMPS (tire pressure monitoring system) can also be employed to alert the driver if the tire pressure is significantly less and could result in unsafe driving conditions.
Gas Sensors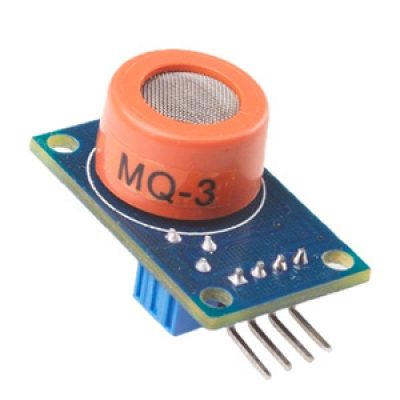 Gas sensors are mostly employed to detect toxic gases. This type of sensor is based on technical specifications & advancements. It assists in expanding the connectivity of wired & wireless sensors arranged within the IoT applications.
IR Sensors
Infrared sensors are mainly employed for measuring the heat produced by objects. These sensors are utilized in different IoT applications like healthcare to monitor blood flow, BP, etc. These sensors are used in smartphones for controlling wearable devices to decipher the amount of light, detect blind-spot within vehicles, etc.
Accelerator Sensors
Accelerator sensors are mainly used in aircraft vehicles, smartphones, etc. They are used in different applications to ascertain an object's direction, tap, shake, positioning, motion, vibration, or shake. The different types of accelerators are Hall-effect, piezoelectric, and capacitive accelerators.
Image Sensors
Image Sensors can be employed in the media houses, thermal imaging devices, digital cameras, sonars, radars, night-vision equipment, and biometric systems. These sensors can be employed in the retail industry to monitor the customers' visiting count with an IoT network. These sensors are mainly used in offices, corporate buildings for monitoring the employees.
Proximity Sensors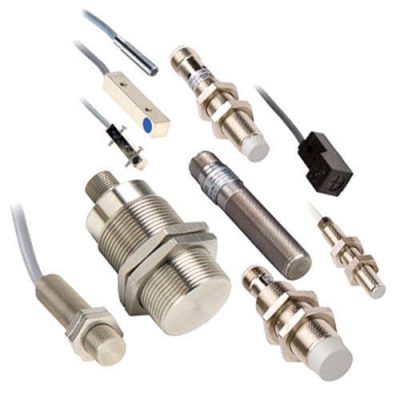 Proximity sensors are mainly employed to decipher a near object's existence or non-existence with absolutely zero physical contact. This type of sensor can be used in capacitive, ultrasonic, magnetic, and photoelectric. These sensors are mostly used for process monitoring, object counters, and control.
Chemical Sensors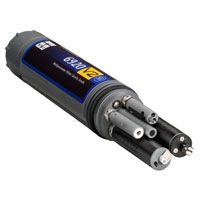 Chemical sensors are used in different industries. The ultimate objective of using a chemical sensor is to indicate changes in liquid or decipher the air chemical changes. They play a vital role in bigger cities where it becomes imperative to track changes and protect the population.
You can easily find chemical sensors in industrial environmental monitoring and process control, recycling processes on pharma industries, laboratories, Space Station, etc.
Final Words
Here you have it, everything you wish to learn about IoT Sensors. Keep in mind that sensors are being used frequently in our everyday lives and business situations. Shortly, we will use it in different fields to respond to social needs.
The good news is, IoT sensors enable monitoring without any need for human intervention. In the near future, IoT sensors will play a crucial part in work-style reforms. Hence, it might be fruitful to consider merging different types of sensors for your IoT business.