It's common for small business owners to do it all; they are the CEO, the accountant, the market analyst, and so much more.
While this is an excellent way to save money as a business that is just starting out, it isn't the most efficient way. But we get it; you can't afford to employ different hands because you are trying to maximize costs to grow your business.
However, there is another effective yet cheaper way to put many of your business operations on autopilot so that you can focus on your responsibilities as a business owner. And this can be done by using POS systems.
The Point-of-sale (POS) system is how small, medium, and large businesses simplify their payment, inventory, and accounting operations.
The number of POS systems users keeps growing every day due to the tremendous benefits it provides. There are currently 1,490.5 million POS users, and 79% of small and medium businesses use POS systems, while the rest of the 21% goes to large companies.
If you are a business owner and you're ready to join the trend of thriving businesses using POS systems to facilitate their business activities, you will have some questions.
These questions may include:
- What exactly is a POS system?
- How does it work?
- How do I go about selecting the right POS system for my business?
If you have these questions on your mind, this article is for you. In this article, we will be explaining the functions of a POS system. We will also walk you through the different steps to choosing the POS system that works best for your business.
Let's begin.
What is a POS System, and what is it used for?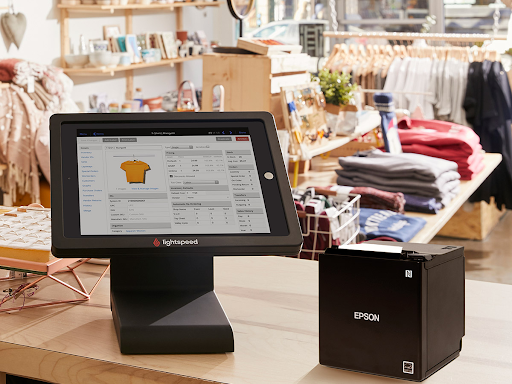 The POS system stands for Point of Sale system. Years back, it used to perform its literal function of being a place where sales are made.
Now, Point of Sales systems are not stationary (unless you want them to be); they are mobile and on-cloud. They can be hardware or software, and they are a collection of business networks that allow retailers to accept payment.
Retail POS software is any modern technology that includes a software program where a retail deal is finished. It supplies capabilities such as scanning a barcode, making a purchase order, or printing an invoice. Functions include supply administration, sales coverage, as well as analytics
A prominent benefit of POS systems is that it gives you the flexibility to run your business from wherever you are.
You don't have to run your business on-site to accept payment; you can run an online store and receive payments in the comfort of your home, at dinner with friends, or while playing your favorite games with your family and friends.
POS systems don't perform a single function. Instead, they are a centralized hub for all your transactions.
Do you want to centralize and manage your inventories from one place? Or access and centralize your customer's data? Looking to gain instant access to sales reports and efficiently manage your team? You can do all of these and more with POS systems.
How to choose the right POS system for your business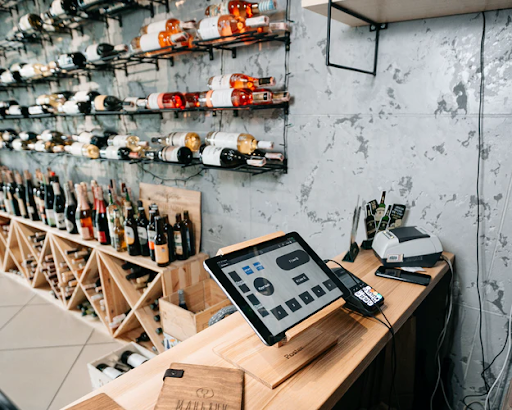 Whether you are trying to get a POS system for the first time or are about to replace an existing POS, finding an excellent POS system that meets your needs as a business can be challenging.
However, it won't be as daunting if you consider the factors listed below.
Considering these factors will make choosing a sound POS system less tedious and guide you to choose the perfect one for your business.
1) What does your business need?
Understanding what your business needs can set you on the right track when choosing a POS system for your business. But how do you figure this out? You can do this by identifying what your business is currently struggling with.
What are your business's challenges?
Are you struggling with managing your staff from where you are?
Or keeping track of sales reports?
When you identify your business's current challenges, you will know what features to look for when purchasing your POS system.
For example, if you have challenges with keeping track of stock, then you should consider getting a POS system with an inventory management system.
Also, if you are struggling with tracking your financial progress as a business, then purchasing a POS system with a real-time analytics feature will be perfect for you.
2) How functional is the POS system?
It's best to purchase a POS system that is usable and performs its functions without giving you a hard time.
Sometimes, a POS system can have really amazing features but is very complicated to use.
When this happens, it becomes less functional and usable; it slows you down and frustrates you from doing what you need to do. Therefore, ensure your POS system is intuitive, usable, and highly functional so you can maximize its features efficiently.
3) Does it allow a simple learning curve
How straightforward and easy to use is your POS system? This is one of the questions that should top your mind when you are looking to purchase a POS system.
It's possible you don't have experience in operating a POS system; still, it shouldn't give you a hard time to set up and start using it.
It should offer clear, straightforward instructions on how to set up and use it in its manual, so you don't end up spending a bulk of your time trying to figure out how it works.
Also, you don't want your staff to have a hard time either using the POS system, especially when you aren't there to show them how it's done. So, you want to ensure your POS system offers a simple learning curve to enable your team to navigate through its functions easily.
4) What's your budget?
When purchasing a POS system for your business, it's good to consider your budget. Because you want to ensure the purchase doesn't take a toll on your business financially.
It would help if you also examined the extra charges associated with acquiring a POS system. It's good to compare prices to select the POS system that matches your budget while not compromising its functionality and quality.
Top 4 qualities of an excellent POS system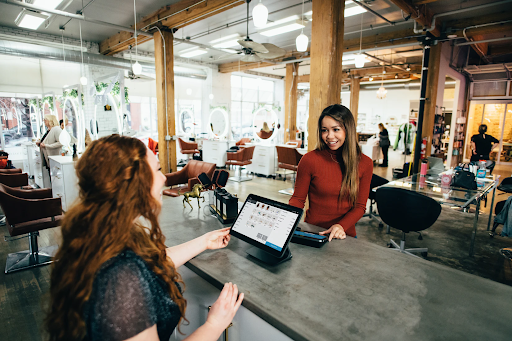 After you've considered the factors discussed above, the next step is to check if the POS system has the qualities explained below:
1) Integration
An excellent POS system integrates easily with other applications and tools you are already using for your business.
True, your POS system comes with different features and resources to help you run your business, but there would still be times when you would have to integrate other applications to perform certain functions.
For instance, when you want to send emails to your customer. Your ability to integrate your email marketing software with your POS system can aid you in sending personalized emails based on the existing customers' data in your POS system.
So, an excellent integrative feature is a wonderful addition to your business because it lets you centralize your business operations in one place. For instance, instead of tracking expenses with another tool, you can do it all on your POS system.
2) Inventory management
Excellent POS systems come with inventory tracking functions that help you manage your stock. Rather than take stock manually, a POS system with an inventory management feature automates these processes and does it more efficiently.
With inventory management features come a restock reminder that keeps you abreast of the items running out of stock so you can stock on these items before they are finished.
If you run a big store, sell various items, or have stores at different branches, you should go for a POS system with an inventory tracking system. It will go a long way in tracking your stock properly.
3) Reporting feature
A functional POS system sends you quick updates on how your business is doing, so you are never in the dark. You will always know your business's level of progress whether you are on a vacation or right in your store.
These insights allow you to make the right decision for your business; know what areas to work on and what areas to maintain to keep your business growing.
4) Excellent customer support
See that the POS system you are purchasing has good customer support to help you troubleshoot issues whenever they occur. 
Because it's possible you will need your POS providers' support at one point or the other. It could be transaction issues, network issues or other issues that are beyond control.
If your POS provider offers active customer support, they can help you rectify issues quickly and effectively so that they don't cost you your customers or business in the long run.
Conclusion
Point of sale systems are effective in helping you automate and simplify processes as a business. As a result, they improve your productivity and boost your efficiency, among other benefits.