The web has become increasingly part of our daily lives. We use the internet to connect, find information, and make purchases. The internet has become so integrated into our daily routines that it would be impossible to survive without it.
But as we surf, download or stream online content, we make ourselves vulnerable to various kinds of online attacks. Cybercriminals are always waiting for online users to let their guard down. They use various methods to attack private networks, company pages, and government sites.
And when cybercriminals succeed, companies and businesses suffer devastating losses. Effects include data breaches, reduced customer trust, and irreparable damage to their reputations.
Using AI for Cybersecurity
Artificial Intelligence plays a huge role in implementing cybersecurity. Professionals make use of AI in cybersecurity methods to protect sensitive content.
AI works hand in hand with various cybersecurity strategies because it's capable of deep learning. The technology can efficiently sense threats and simultaneously apply ways of resolving them.
AI's unique deep learning capabilities allow it to build from unstructured information by itself. There is no need for the supervision of a human engineer or scientist.
Cybersecurity professionals consider AI as a powerful tool to end threats, big or small. It can recognize and respond to hazards, changing how cybersecurity protects networks.
AI in cybersecurity does an efficient job of keeping threats at bay. But professionals prefer using AI with other cybersecurity strategies like using a viable residential proxy. Residential proxies can hide real IP addresses and protect your identity as you use the web.
AI Recognizes Threats
Cybersecurity systems that have adopted AI rely on their ability to recognize threats. But first, the system must learn how to distinguish a threat from something that is not. This saves ITs time and effort as they don't have to respond to all threats.
Systems with AI allow faster response to any security attack. AI can be easily programmed to respond correctly to malware, phishing activities, and scams. This makes AI technology capable of identifying current and new cybersecurity threats.
Meanwhile, some artificial intelligence software is open-source. These have helped countless small to medium-sized businesses and consumers.
AI Categorizes Threats
As soon as AI cybersecurity systems detect a threat, the next phase is to classify it. AI's machine learning features help it references past threats and act on new attack.
The system determines if the threat is either low or high risk. Low-risk threats don't need immediate action. High-risk threats, on the other hand, require the immediate attention of experts.
Some artificial intelligence software is open-source, offering enhanced visibility on how software developers manage data and patterns while maintaining an active feedback loop. With open-source technology, cybersecurity professionals and even inexperienced programmers can create different tools, frameworks, and documents for free.
AI and Machine Learning Combats Bots
Bots compose a large part of internet traffic, but these don't just clog networks - bots can become a menace. These bots steal information and take over sites and accounts. Bots are dangerous and are immune to manual responses.
With its machine learning, AI can create an in-depth understanding of web traffic. The information will help it distinguish between good bots and normal human behavior. It can even analyze large amounts of data to help cybersecurity professionals create a better security strategy.
AI Can Predict the Risk of Breaches
AI's superior computing capability creates an inventory of all IT assets. This includes all devices and users, plus various applications connected to the system.
With this knowledge, it can better determine any potential security system breaches. The program then applies fixes to these compromised areas. AI creates enforceable insights so professionals can develop a better and more resilient cyber security system.
Disadvantages of AI for Cybersecurity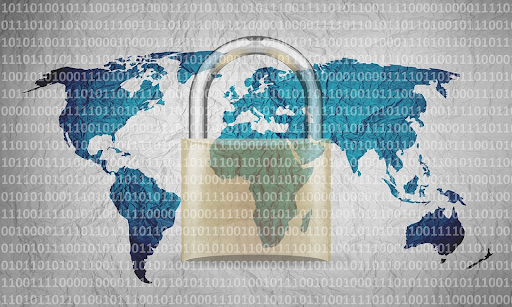 Image Source: Pixabay
The use of AI has overhauled the cybersecurity industry, but its use is not without some drawbacks. Reports that about 60% of companies have adopted AI reveal that AI's cybersecurity risks are more relevant than other threats.
Because AI is so powerful, it offers endless capabilities to users, even to cybercriminals. Also, AI is not just used to control malicious attacks but also to support them. Another thing to consider is that while AI defends security, its use faces many hurdles.
One of these obstacles is the move of many governments to regulate AI and promote its responsible use. As the damaging uses of AI are increasing, the development of new cybersecurity applications is dwindling.
AI's machine learning and deep learning strategies made modern cyberattacks faster and easier. AI will expand threats, create new threats and change the typical features of threats. This opens new ways for cybercriminals to attack security systems.
Creating Safer Cybersecurity for AI
AI cybersecurity systems have excellent benefits but are vulnerable to non-traditional attacks. For instance, changing or compromising the AI training data affects what the system learns. Tampering the objects that the AI sees as harmful stops the system from recognizing them.
The best approach is to employ added protection for AI cybersecurity systems. This starts from the secure development of the AI program, from inception to deployment. Critical surveillance, system run-time monitoring, and strict auditing are also necessary.
The European Commission has introduced the "Regulation on a European Approach for AI." It supports the best approach when it comes to high-risk cybersecurity AI systems. The proposal considered additional and crucial steps to help AI security systems.
The proposal further states that there should be documentation, data sets, and recording. Also for transparency, information, and implementation of human supervision for AI cybersecurity systems. Furthermore, the regulation is crucial to providing the needed security for AI systems in the region.
The EU proposal will trigger other AI cybersecurity regulations from other regions. And while this may happen anytime soon, it is easy to see that AI in cybersecurity has impacted various industries.
AI and Cybersecurity Effects on Various Industries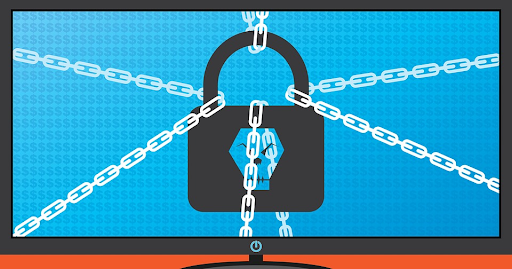 Image Source: Pixabay
Many industries are adopting AI into different aspects of business and in various applications. The information, telecommunications, and automotive sectors have the most advanced AI cybersecurity systems.
Predictions show that AI will be bigger and more powerful in 2022 with many prevailing AI trends. The global study revealed that AI technology is seen in around 45% of major companies and corporations. In contrast, 29% of small to medium enterprises have embraced AI.
Future Growth of the Cybersecurity Sector
There is expected market growth in the cybersecurity industry. This rise is due to AI's massive contribution to combating cybersecurity threats. A 23.6% CAGR (Compound Annual Growth Rate) from 2020 to 2027 can take off to $46.3 billion in profits by 2027.
Meticulous Research Report By Segment
Meticulous Research released a report on how AI and cybersecurity affect various industries. The report divides the market according to several factors. These include components, technology, security, application, deployment, industry vertical, and geography.
According to the report, the largest share of AI in cybersecurity in 2020 is the software industry. Its rise is due to the increasing number of cybersecurity breaches. The services industry may overtake with the highest CAGR during the period.
The machine learning technology sector accounts for the largest share of AI in cybersecurity. Its ability to collect and manage extensive data from various sources plays a big role in its growth.
The largest share of AI in cybersecurity is for the network security industry for the type of security. The increasing malware, APTs, and phishing threats result in the industry's rise. The report also mentioned the BYOD or "Bring your own device" trend and the rising demand for enhanced network security as key factors.
When it comes to application, the identity and access management industry has the largest share of AI in cybersecurity. This large share is primarily due to the increased stress on compliance management. The growing trend of mobility solutions and rising security concerns push the demand further.
The on-premise industry has the largest share of AI in cybersecurity based on deployment in 2020. The rise is mainly because of the concerns of improving internal processes and various systems. These include cloud deployment and the vast market for advanced security systems software.
The banking, financial services, and insurance sector will have the most significant use of AI in cybersecurity in 2020. Increased complexity of cybercrimes related to the sector led to the rising demand. By providing advanced risk analysis and fraud detection capabilities, AI has revolutionized banking security compliance.
As for geographical location, North America accounts for the most significant take of AI in cybersecurity in 2020. This accounts for all major regions, including Europe, Asia, and the Americas.
This large share is due to the improved government support for AI and the increased use of cloud-based storage solutions. Advanced cybercriminal attacks and disruptive tech has made AI more critical in cybersecurity.
AI in Cybersecurity Key Global Players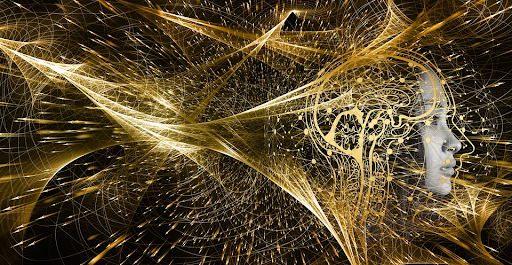 Image Source: Pixabay
Several major companies use AI in cybersecurity. The top players are primarily located in the US. They include Amazon Web Services, IBM Corporation, and Intel Corporation. Microsoft Corporation, Cisco Systems, McAfee, NortonLifeLock, and Micron Technology, are also included.
Conclusion
AI is very powerful and at the same time vulnerable. When used for good, it can secure businesses, help promote growth in various industries and build trust. The promotion of responsible AI use in the cybersecurity sector will protect businesses. Companies using AI technology help build a better, safer, and more productive online and offline environment.