Marketers keep on searching for ways to increase their market impact without an increase in the total budget. The use of Artificial Intelligence (AI) in Digital Marketing is assisting marketers to gain a better understanding of customer needs and preferences. Additionally the use of AI to implement various Machine Learning(ML)algorithms in digital marketing can take in massive amounts of data and allow for real-time analysis.
What Is AI's Contribution To the Marketing Scenario Till Date?
AI assists digital marketers in developing various strategies, optimizing campaigns, managing customer relationships, and increasing return on investment periodically with time. The decision-making and continuous learning via observation in daily system processes get governed by many inbuilt Machine-Learning Tools.
Many tools such as the Google-Cloud platform, voice assistants powered by Artificial Intelligence, etc. are already ingrained and being used by marketers in their day-to-day promotional activities. These machine tools process old and new inputs, analyse data, understand patterns, and help systems develop the ability to learn from previous outcomes or repeated experiences. Keeping the current scenario in mind, we believe that the future of the marketing industry can be transformed and automated to a large extent with further advancements in AI.
Impact of AI on Digital Marketing?
In general, AI plays a crucial role in the success of any digital marketing strategy or an ongoing marketing campaign for that matter. For instance- Machine algorithms can process large amounts of data much faster than humans, allowing companies to make better use of the information collected. As a result, organizations that fully harness the immense potential of AI in Digital marketing will gain a competitive advantage in the long run.
There are numerous benefits of implementing AI in the Retail Business and Marketing Sector in order to maximize profits. Artificial Intelligence is the reason why Online shopping has taken over traditional shopping methods and has become an important part of the escalating digital revolution by responding to consumers' immediate needs with added convenience.
Some Daily Applications of AI in Digital Marketing
According to various studies, 48% of marketing leaders found AI had the greatest impact on the processes that determine how customers interact with them. Marketers now are able to combine customer data with ongoing market trends taking the help of the AI-Marketing tools, to anticipate their customers' next move and strategize each campaign accordingly. It is helping them to find the right prospects and diving into the necessary product development in accordance with the data collected with the assistance of AI.
The following are some of the few ways in which Artificial Intelligence is powering the digital marketing industry:
1. Content Curation and its Marketing
AI-powered software can decide what content to create according to a platform and when to distribute it. AI-driven Content Marketing will utilize various tools that will also provide data-driven insights and feedback to content creators. This means that by establishing a continuous feedback loop, marketers can enhance their content-creation capabilities and measure their performance against competitors to yield greater success.
2. Market Predictive Analytics
Software powered by artificial intelligence can process massive amounts of data, collate this and make accurate predictions based on patterns that emerge from it. This equips marketers to make future predictions based on the dynamic content collected in real-time. Market optimization is another important aspect of this analysis allowing them to which is followed by real-time personalization in metrics and more effective marketing strategies for the sale of products and services.
Understanding the market potential and conducting competitor analysis are two additional factors that contribute to the overall success of any campaign. The study of market predictive analytics includes identification of real-time updates and changes made by the competitor on various social media channels, tracking the competitor's website, forums, and so on.
3. Behavioral Analytics of Consumers
AI employs statistical models and software to forecast a customer's future actions based on their past behavior and personality traits. AI Customer Behavior Analytics makes use of a variety of model behaviors to help determine the purchasing habits of the general public. It provides companies with customer behavior and its evolution characteristics in advance which helps in managing customers on the basis of data obtained.
This also aids in staying ahead of customer demand while staying close to the enterprise's profit, sensitivity, compliance, and other risk conditions. Thus, by combining AI in digital marketing and machine learning statistics, industry shifts can be predicted ahead of time.
4. Digital Advertisements & Their Targeted Marketing
Besides helping marketers reach the right audience, Artificial Intelligence in digital marketing opens innumerable opportunities for companies to create innovative ad campaigns across platforms such as Google, Facebook, and Instagram. In order to provide the best possible experience, these platforms analyze user information such as gender, age, interests, demographics, and other factors related to that individual.
Targeted Marketing enables AI algorithms to ensure the user receives the most relevant advertisements thereby improving the performance of the digital ads created. You get to decide who should see your ads as you are paying the price per ad shown to any user. For individualized customer experiences, you must first predict the various consumer segments and incorporate smart designs in digital marketing strategies.
5. Product Searching and Recommendations
Searching for products that customers intend to buy and showcasing product recommendations accordingly gets more accurate with Artificial Intelligence. AI-powered product recommendations assist customers in finding the products they wish to purchase. On the other hand, the right AI tools enable digital marketers to make more accurate and timely predictions on what products the customers will buy. This results in an increase in sales and allow brands to highlight those products in front of new customers that their regular customers have deemed to be effective and worth the price.
Smart suggestions from AI in digital marketing result in -
An Increased rate of return
Improved customer retention and sales
6. Data Collection, Studying & Compiling Data
Artificial Intelligence enables the segmentation of raw data collected in various sectors such as business intelligence, consumer profiling, and online sale analysis. AI in digital marketing can identify data types, discover potential connections between datasets, and make sound decisions by recognizing recurring patterns across various channels. This can be further used to automate and accelerate data preparation tasks, make accurate predictions on the basis of generated data models and further assist in data exploration with increased efficiency.
7. Channel-Specific Promotions
Personalized mobile marketing and emails that are specifically tailored to the customers are a larger part of channel-specific promotions. This category includes both Whatsapp messages and emails, as well as any messages for a specific consumer. In this age of auto-generated emails, people are expecting personalized emails that are relevant to them. By analyzing user behavior and preferences, AI in digital marketing can assist organizations in sending customized emails and messages for their campaigns. AI enables marketers to track campaign performance from mass-market messages right down to individual social media postings.
8. Automated Customer Service
Artificial intelligence supports automated customer service such as sending messages, automated responses via Chatbots, calculated results of surveys, and other forums you complete online. Chatbots serve as the most viable example of the use of AI technology. AI-powered virtual assistants respond to consumer questions quickly, acquire detailed information about a product or service, and then offer advice to help customers make the best decisions possible.
Public relationship management (PRM) opts for a customer-centric approach that works upon the collected customer information and filters the useful one. AI-enabled Customer Relationship Management(CRM) software analyses business data the system collects from sales, e-commerce activity, emails, IoT( Internet Of Things) generated data, and social media channels to generate automated insights.
9. Integrating Augmented and Virtual Reality
Artificial Intelligence (AI) will accelerate the growth of Virtual Reality (VR) and Augmented Reality (AR) in the upcoming years. Augmented Reality will improve the online shopping experience, which Visual Intelligence will aid. An AI model detects, reads, and translates the provided text in an image where Augmented reality APIs overlay the translated text and images in order to provide instructions to the user in an interactive manner.
AR manuals, for example, are online user guide that uses visual elements, sound, or other sensory technology to instruct and guide users remotely. Thus, Artificial Intelligence mediated Digital Marketing will expedite the use of AR and VR by allowing shoppers to shop for products and customize them in any way they please. For instance, while shopping for dresses, a customer can now even try out the different colors of the same dress to check which one suits them best in Virtual Reality.
10. Identifying Micro Influencers
AI algorithms are already being used to identify smaller influencers who are most likely to mesh with their brands and audiences. The ability of artificial intelligence (AI) and machine learning (ML) to accept excessive data in each recommendation is transforming the influencer marketing landscape, especially with the continuous expansion of the digital world.
AI-powered influencer marketing technology benefits brands by finding the right creators, recommending efficient processes, and creating more relevant content. They are also quite resourceful in analyzing social media influencer messaging and effectiveness with prior brand partnerships to gain insights into whom they can trust.
11. Efficient Handling Of Menu-Driven Catalogue
Now organizations can save the time of product catalog creation and vendor onboarding teams with a suite of AI solutions. This implies retailers can create and standardize catalog text and image content with AI product tagging options and image moderation. AI in digital marketing also aids in better visualizing the catalogue in order to identify trends and gaps, as well as better data positioning and assortment.
12. Fraud Protection
The use of Artificial intelligence in digital marketing to manage user access to company resources has revolutionized cybersecurity and reduced the risk of data breaches. It is common practice to combine AI and Cybersecurity for fraud detection. Artificial intelligence (AI) algorithms have been implemented to block or allow specific user actions such as suspicious logins, unauthorized transactions, and identity theft and prevent data from being copied by an unknown user.
13. Merchandising Optimization
Retailers can use the power of machine learning, AI, and big data to optimize their online merchandise store and transform their business to meet the expectations of modern-day customers. Adopting AI-based digital marketing strategies allows retailers to provide excellent customer service via any channel customers prefer! AI-powered solutions also give organizations an edge over their competitors by solving many of the challenges they previously faced.
14. Dynamic Pricing
This technique entails gathering massive amounts of dynamic data to maximize the total revenue by choosing competitive product prices. For instance- an eCommerce platform must dynamically adjust prices in the rapidly evolving digital economy by combining various machine learning algorithms with AI. Re-optimizing pricing strategy based on variables such as inventory levels, traffic rates, stock left, and product-based sentiment analysis is the core of pricing strategies.
15. Visual Search Capability
Visual search is a technology that allows shoppers to search for any type of image online rather than using text or keywords driven by AI algorithms. Google lens is currently the best example of Visual Search Capability powered by AI in the digital market. It is extremely useful for people who don't know exactly how to describe what they are searching for or are unfamiliar with that word's vocabulary. Visual Search is hence a purposeful alternative that overcomes the problem individuals face when they type the wrong terms into the search bar.
16. Searching via Voice Recognition and Delivering Personalized Response
With voice recognition technology, customers can use Alexa to listen to music or Siri to set an alarm. As a marketer, you should be aware of their growing global popularity, as this revolutionary shift highlights the significance and necessity of voice search optimisation for any website. Application of calculating the organization's net profit over the total cost of the investment (ROI). This technology will indirectly assist Companies in increasing organic traffic from regular searches and calculating the organization's net profit over the total investment cost (ROI).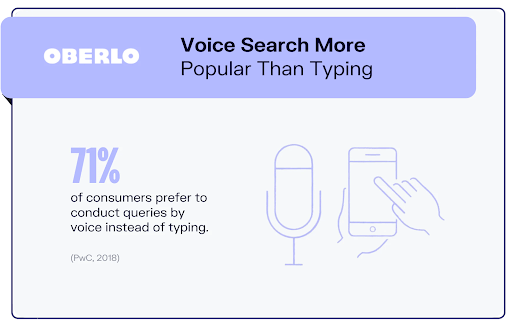 Artificial Intelligence has made it possible for devices to receive and interpret voice commands and respond to human questions in natural language. Ever heard of Machine Translation Post-Editing? This cutting-edge technology is on the rise and merges the skills of native translators to produce multilingual content that precisely conveys the marketing message while reducing errors.AI in digital marketing, will enable rapid multilingual content conversion for customers.
Companies can gain real-time insights into how their customers interact through the various communication channels they use. The backend teams will be from thereon able to assign issues to the appropriate support group automatically and then utilize statistical models to determine the next best step.
17. Website Building and Designing
Popular website builders, such as Wix, use AI to create websites that meet personalized marketing objectives. This website development software provides real-time suggestions and uses AI to speed up the development process. These programs employ an algorithm to build websites and assist developers by giving providing developers with website design and layout suggestions. All that is needed to be done is to feed in the content, call-to-action icon images, and finalize the suitable page layout.
18. Video Marketing
Videos happen to be a powerful medium for sharing knowledge and information. Over the last year or so, there has been a massive increase in video viewers especially live-streaming videos. Businesses are now increasingly turning to artificial intelligence to improve the efficacy of their video marketing strategies AI assist companies to gather deeper insights into the viewing habits of their consumers to better understand their behaviour, deliver personalized content and ultimately maximize video Return On Investment(ROI)
All of the digital marketing applications mentioned above can be accounted for as part of the Real-Time Optimization schema of ongoing marketing strategies and laying the groundwork for automated sales forecasts. AI advancements in the future will also allow businesses to operate at peak profitability, boost sales, and recalibrate decisions based on hard data.
How AI Will Change the Future of Digital Marketing in 2023
Many technical aspects of Digital Marketing, such as data analysis and understanding consumer personas, will benefit from advancements in the Artificial Intelligence sector in the upcoming future. AI will assist in simplifying complex marketing problems, automate repetitive and mundane tasks, and enable new trends in the digital ecosystem that will improve user efficiency.
In the world of digital marketing, advanced artificial intelligence will streamline and aid in the optimization of marketing campaigns to serve the needs of an organisation. Digital assistants will interact with users which now support personalized learning thereby saving human resources. Artificial intelligence will help marketers in choosing the best methodologies to achieve better results while reducing the possibility of human error.
While much of the digital marketing industry will continue to rely on human creativity, the content will still remain the king, and humans will anyhow handle operations and technicalities in any case