Judging from the investments in the field, quantum computing seems like a promising yet competitive space. Let's understand what quantum computing is first!
What is quantum computing?
Quantum Computing is a domain with lots of questions, assumptions, and theories surrounding it. Based on the buzz around it, quantum computing seems to be the next step to making computers faster, more efficient, and smarter.
With developers, researchers, and scientists working to their bone to make advancements in the field, quantum computing is already laying the foundation for rapidly managing massive databases and crunching numbers at a rapid rate.
Due to quantum computing, even the deployment of AI over a larger scale and multiple industries seem possible now.
Are there any working quantum computing companies?
So, who are the leading quantum computing companies that are creating a significant impact in the field of quantum computing? Furthermore, how far have they come along?
With our list of the working top quantum computing companies, we will be walking you through the workings of some of the top players in the game.
Top 10 quantum computing companies you need to know in 2021
Year Founded: 1968
Headquarters: Santa Clara, California, United States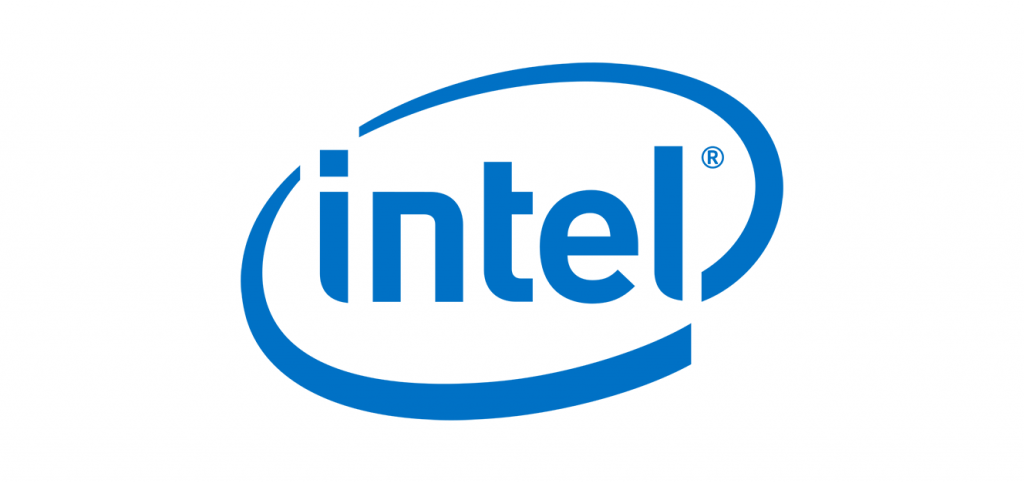 Intel and quantum computing have been walking hand-in-hand for the last five years. And while it has been absolutely killing it in producing top-notch processors, Intel is also breaking through into quantum computing with collaborative efforts from QuTech.
Being a key player in quantum computing companies, Intel has been drawing on ongoing internal research with investment across global industries.
Intel has managed to grow from a ground-level with the ongoing research for decades throughout the second half of the 20th century. However, its first functional hardware components for quantum computing developed only in the last few years.
Services offered:
With solutions for industries like automotive, broadcasting, consumer FPGAC, financial services, healthcare, and other solutions, Intel has been making strides in quantum computing for a long time now.
Year Founded: 2017
Headquarters: Austin, Texas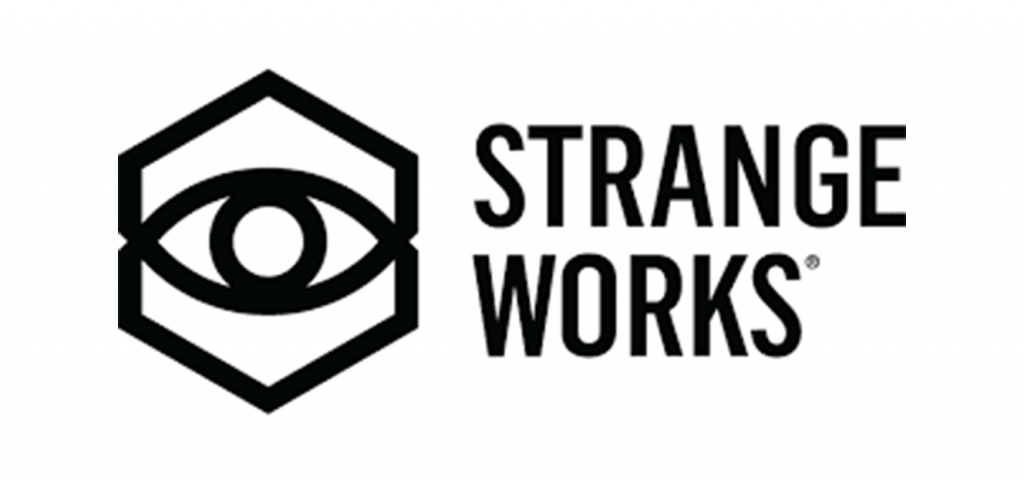 Being one of the many vital products of William Hurley, Strangeworks has been contributing a lot to quantum computing over the last few years.
The catch, however, is that Strangeworks isn't building its own quantum computer. However, it's trying to create a hardware-agnostic platform for developers that equips them with the ability to build and test quantum software.
This space created by Stangeworks allows you to access quantum computers or just run simulations based on them.
Services offered:
Being the owner of a quantum computer service company, William Hurley is focusing on the following industries as of now:
Aerospace
Energy
Finance
Pharmaceuticals
The goal is to create an impact on these industries with the help of quantum computing.
Year Founded:1911
Headquarters: Armonk, New York, United States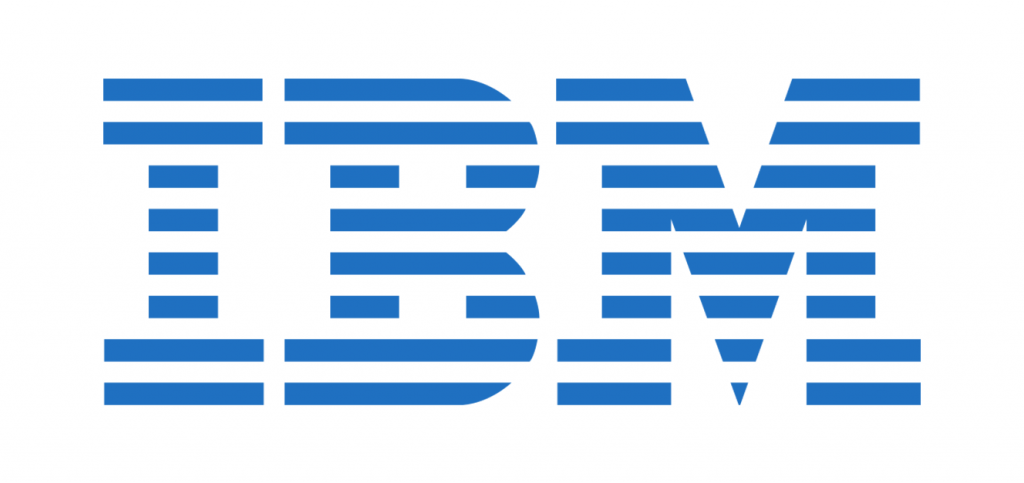 Starting a quantum journey with IBM is almost the same as handing your project to a guru of 100+ years of expertise.
IBM is one of the best quantum computer companies in the world. It basically helps your organization equip the practical quantum skills and early use cases of the quantum advantage. With world-class expertise and many advancements in the field, IBM has made massive strides in universal gate models.
Considered one of the top quantum computing companies, IBM is an ideal option to get access to experts in the fields of experimentation, theory, and computer science, which are the major sectors this company offers its services in.
Services Offered:
Maintaining business continuity
Enabling remote working
Enhancing customer experience
Technology support services
Network and core business services
Year Founded: 2007
Headquarters: Boulder, Qolo
This quantum computing company showcases its quantum computer technology built on its Quantum Core. Capable of being deployed for countless quantum systems, this Quantum Core also proves to be of assistance in global positioning, signal processing, and communications.
For the sake of developing the right kind of technology for a quantum computing platform, ColdQuants is also involving itself in the development and perfection of quantum products and systems.
With its more than a decade of expertise, this quantum computing service has also made its way to some of the most vital fields of the modern world.
Being used in NASA's Cold Atom Laboratory, ColdQuanta's solutions have made major strides in quantum matter systems and advanced research systems as well.
Services Offered:
Manufacturing/Assembly of quantum computers
Anodic Bonding/Optical Contacting
Assembly and fabrication services
Ceramics Machining
Year Founded: 2012
Headquarters: Vancouver, B.C.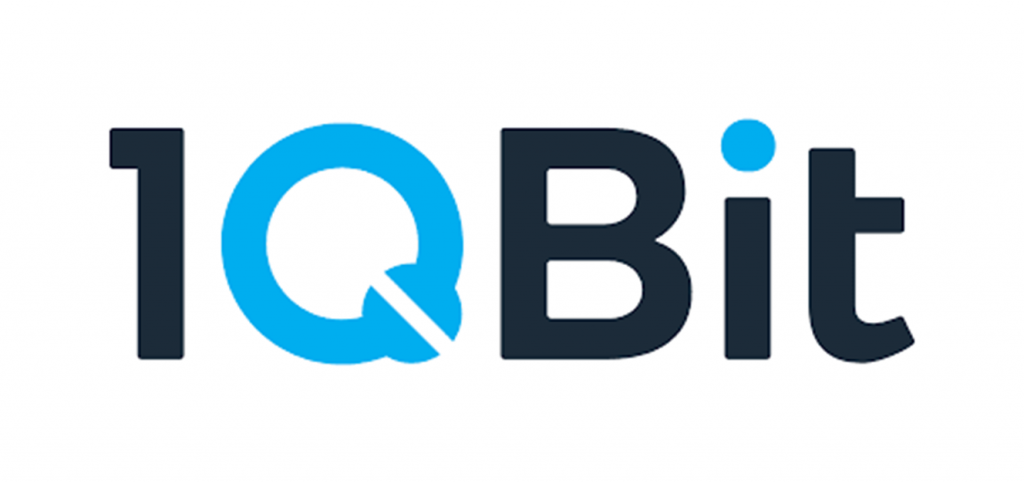 While being focused on developing applications intended to enhance quantum computing, 1Qbit SDK also equips the developers with the necessary tools to test and develop hardware-agnostic applications.
The platform is focused on APIs and a variety of algorithms. The leaps made towards bridging the gap between classical computing and quantum computing is already making a significant impact in the field.
This quantum computing company even includes an interface to connect the quantum hardware, which helps with the conversion of problems into pre-built algorithms with complete customization.
Along with many services, 1Qbit also offers a cloud-based service, known as 1Qloud gives access to quantum computing hardware.
Services Offered:
Provision of advanced materials for medical, financial, and other major industries
Advanced industry problem solving
Provision of quantum hardware for industries
Year Founded: 2015
Headquarters: College Park, Maryland, United States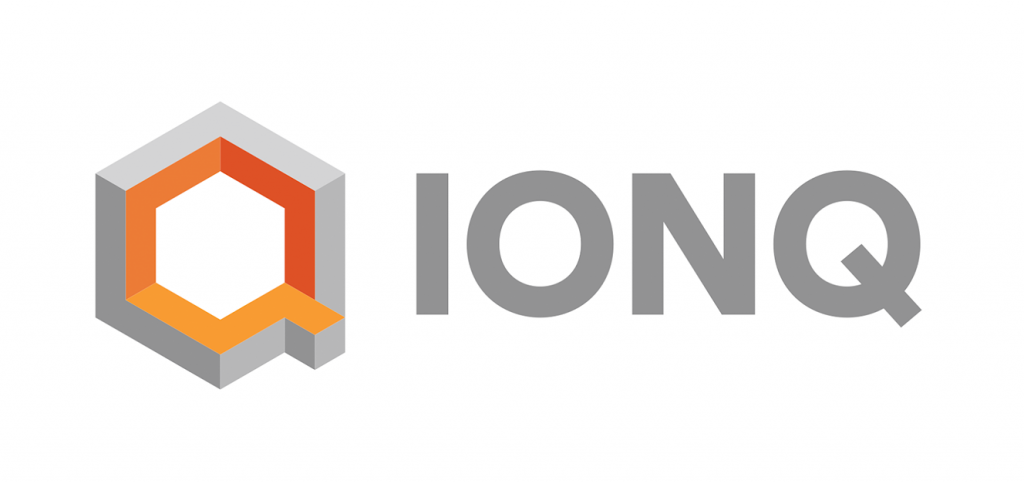 Another company in the list of top leading quantum computer companies is IONQ, Popular for developing full-stack quantum computing products. IonQ has an insanely popular hardware based on trapping ion technology. With its exceptional hardware, IonQ's approach is said to benefit from the manufacturing technologies of the semiconductor industries.
The ion technology used by this quantum computing company suspends the individual atoms (the quantum bits) in IonQ's system. In this process, the aimed laser beams store information, process it, and retrieve it from atoms.
How IonQ made a difference is that it is pioneering the trapped-ion method, which separates the ions in a vacuum chamber where the subatomic particles are cooled via lasers. This eliminates the need for contraptions that could be found in quantum computers.
Services Offered:
Deploying ion technology
Storing/Retrieving information from atoms
Year Founded: 1999
Headquarters: Burnaby, Canada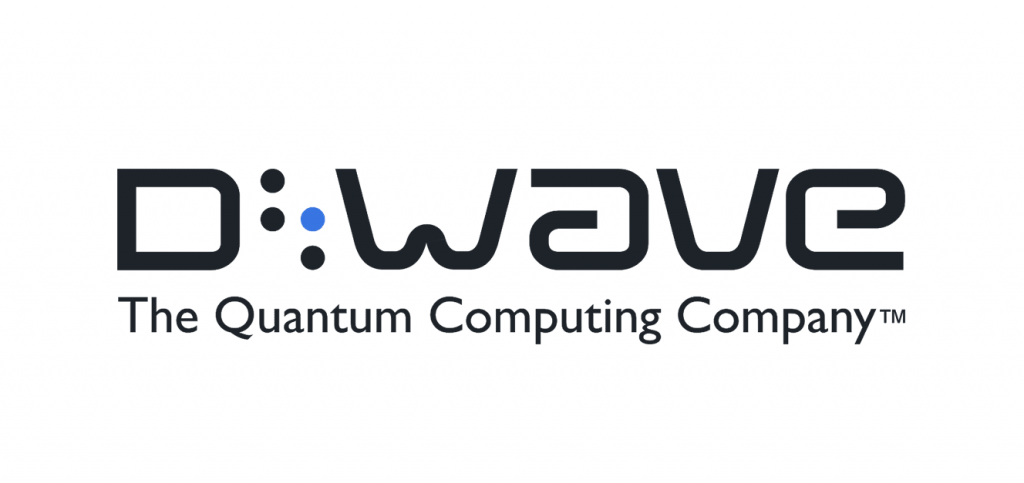 D-Wave Systems is probably our favorite company in our list of quantum computing companies. The reason being, it aims to reduce computing costs by focusing more on the optimization of the current systems it has already developed.
Even though there are some speculations around its existing quantum computers because of the lack of a gate model, it still has made quite a name for itself in the quantum computing markets.
For now, D-Wave happens to be one of the top quantum computing companies that is selling a quantum computer, actually.
The first system was sold in 2011, and so far, it has already managed to make it to a new quantum computer, called the D-Wave 2000Q with 2000 qubits.
Services Offered:
Quantum Cloud Computing
Building in-production quantum applications
Year Founded: 2015
Headquarters: Waterloo, Ontario, Canada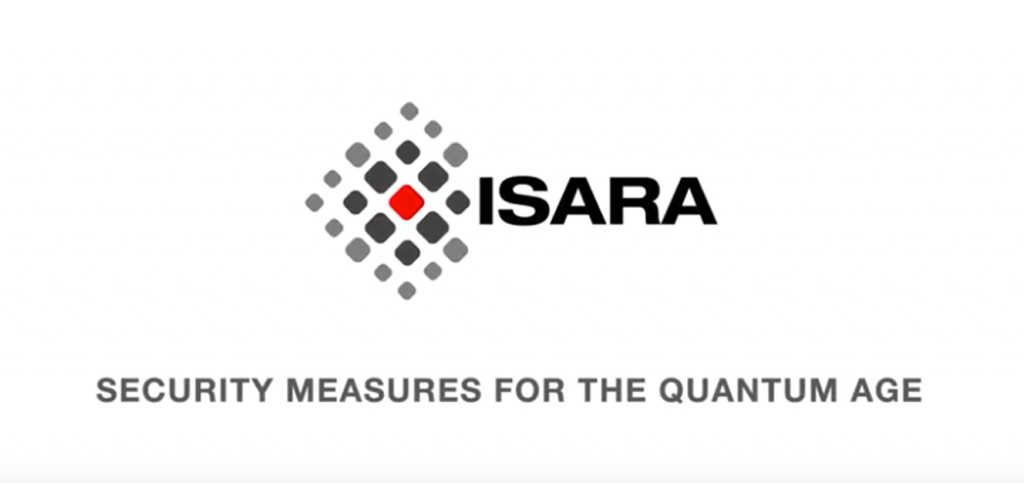 If only a quantum computer was powerful enough to run Shor's factorization algorithm, all our security concerns would be resolved. To compete in the development of such quantum computers, many companies have always thrown their hats in the ring, making it a sub-industry of its own.
ISARA is one such company in our list of quantum computing companies working to develop the right security systems that allow communication between the classical and quantum algorithms.
This quantum computing company is already developing security systems that could tackle any risks posed by quantum computers' power.
Its two primary services include:
Radiate - A suite of solutions that governments could use to migrate existing commercial products to quantum-safe security.
Catalyst - This digital certificate allows the developers to integrate quantum-safe security into existing certificates.
Services Offered:
Educational Workshops for Enterprises
Roadmap planning and cryptographic migration support
Benchmarking and testing quantum-safe algorithms
System design and architecture workshops
Year Founded: 2014
Headquarters: Palo Alto, California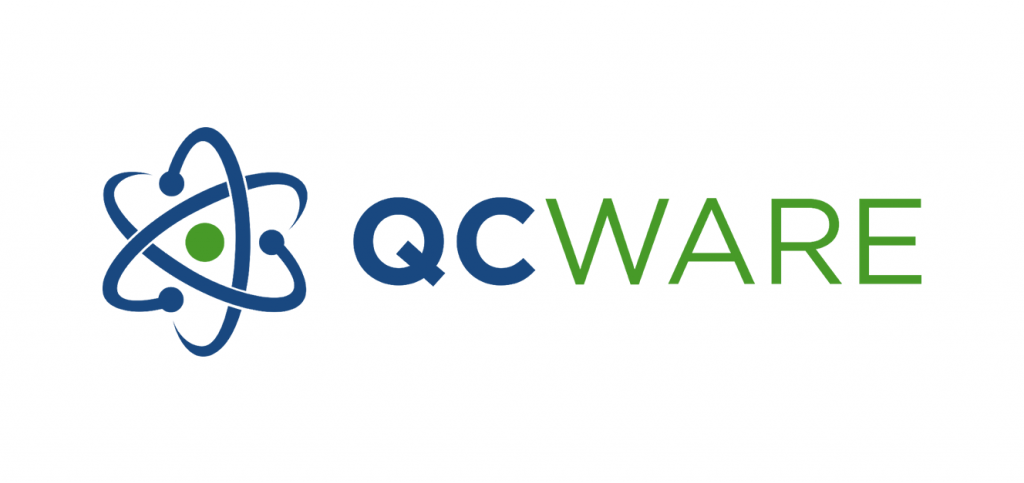 With key players like Citi and Goldman Sachs as their investors, QC Ware is gradually making it to the field of quantum computing with its diverse quantum computer services.
While already building a quantum cloud-computing platform for enterprise applications, QC Ware's software is being designed so that it's compatible with any quantum-computing hardware.
With the help of QC Ware, researchers and developers have been able to integrate quantum computing into their existing workflows. The same could be used to develop applications for top quantum computing hardware.
The driving force behind QC Ware is to solve problems in Machine learning that usually the high-performance computer systems don't have the ability to deal with.
Services Offered:
Business/Technical Education
Assistance for your pilot projects
Future projections for your projection
Expertise in quantum computing algorithms
Year Founded: 2017
Headquarters: Sydney, Australia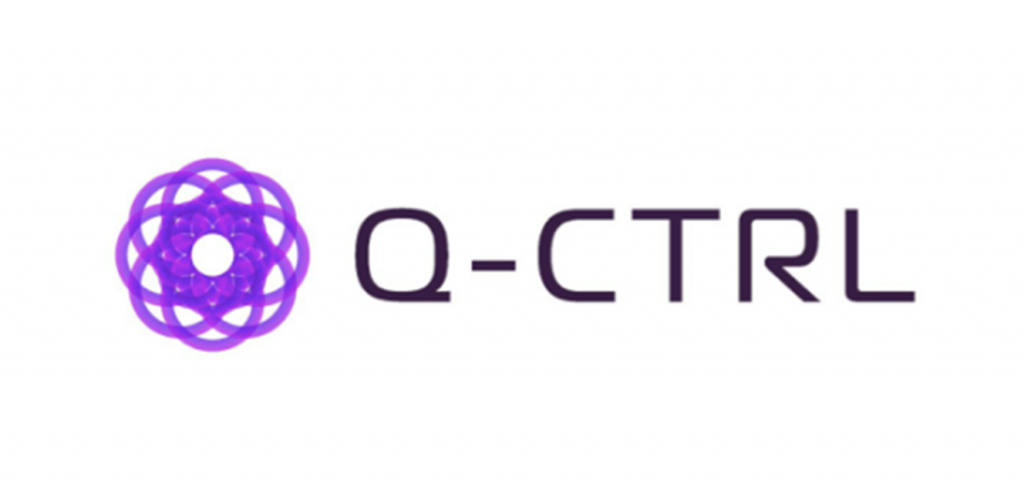 With abundant tools available for quantum-computing developers, Q-CTRL provides enough resources for stabilizing the quantum hardware against decoherence.
As per Q-CTRL, the hardware error work in the existing quantum computers could slow down the process towards large-scale quantum machines.
Q-CTRL's software is popular in eliminating decoherence. However, it also helps the customers reduce errors that limit the quantum computing hardware performance. The entire software helps customers with drop-in replacements for qubit gates and improves computational performance.
Services Offered:
Reduces decoherence
Cloud platform to harness advanced quantum control
Advanced quantum control techniques
Conclusion
On January 11, 2021, Boehringer Ingelheim announced a collaborative agreement with Google Quantum AI (Google) to research and implement cutting-edge use cases for quantum computing in pharmaceutical research and development (R&D), mainly including molecular dynamics simulations.
This partnership combines Boehringer Ingelheim's world-class expertise in the field of computer-aided drug design and modeling with Google's highly potent resources as one of the leading developers of quantum computers and algorithms.
Boehringer Ingelheim happens to be the first pharmaceutical company worldwide to join forces with Google in quantum computing.
Michael Schmelmer, Member of the Board of Managing Directors of Boehringer Ingelheim with responsibility for Finance and Corporate Functions, said, "Quantum computing has the potential to accelerate and enhance R&D processes in our industry significantly. Quantum computing is still very much an emerging technology. However, we are convinced that this technology could help us to provide even more humans and animals with innovative and groundbreaking medicines in the future."
Quantum Computing clearly seems to be the future. With its services and breakthroughs in science, healthcare, and other major industries, it could easily simplify some of the most intimidating problems the modern world is facing at the moment.
We hope our list of the top quantum computing companies helped you figure out the current status of the field and understand how far we have reached in the domain overall.