Cloud Computing Security is now "The talk of the Town"! This improved technology has the potential to improve businesses using the power of data & cloud.
What is Cloud Security? 
Cloud computing security or, more simply, cloud security refers to a wider set of, policies, methods, technologies, applications, and controls put in place to protect virtualized IP, data, applications, services, and the associated infrastructure of cloud computing
Cloud computing security enables restriction of unwanted applications access, prevents security breaches, enables/disables logging access, and allows control and monitoring of the activities on a system. 
What are the Different Types of Cloud Security?
When it comes to cloud security types, there are four main categories of cloud computing:
Public cloud services (operated by a public cloud provider)

, include software-as-a-service (SaaS), infrastructure-as-a-service (IaaS), and platform-as-a-service (PaaS).

Private cloud services (operated by a public cloud provider)

, these services provide a computing environment dedicated to one customer, oftentimes operated by a third party.

Private cloud services (operated by internal staff), these services are an evolution of the traditional data center, where internal staff operates a virtual environment they control.
Hybrid cloud services

— Private and public cloud computing configurations can be combined, hosting workloads and data based on optimizing factors such as cost, security, operations and access.
Now that you have got your basics cleared, Let us explore more about cloud security!
Key Cloud Security Challenges  
Cloud computing security services are a recent addition to our business and working models. 
However, without proper implementation of cloud computing security services, we might dim the advantages of cloud computing security, which ends up resulting in higher costs and losses for businesses.
As more and more threats are developing and cloud protection challenges are coming up, it is even more important to keep the business safe and thus adopt a security-first attitude. However, still, there are so many challenges that emerged this year. Some cloud computing security challenges that cloud security services must deal with are:
1. Data Breach Issues
Failure to maintain the data efficiently could lead to risk susceptibility. Therefore, you need to prevent data breaches to ensure the safety of employees and customer data and get rid of security issues in cloud computing.
2. Data Privacy Concerns
All the business information may get into the wrong hands, and that needs to be secured with the best cloud computing security tools.
3. Compliance with the Regulatory Mandates
All businesses using cloud servers or networks must meet the necessary regulatory mandates like EU data protection, PCI DSS, FISMA, GLBA, HIPAA, and FERPA – to avoid security issues in cloud computing.
4. Lack of IT Knowledge
The Cloud Security Alliance "Cloud Adoption Practices & Priorities Survey Report states that 34 percent of companies are currently avoiding the cloud because they don't believe their IT and business managers have the knowledge and experience to handle the demands of cloud computing. Therefore ensure you have knowledgeable minds on cloud computing security on-board.
5. Cloud Migration Issues
It should be ensured that the data is transferred over to another cloud without any error or vulnerability.  One tip is to break down the migration process into smaller steps to reduce the risk of critical errors that could corrupt the entire data and/or lead to vulnerabilities. 
6. Unsecured APIs
Many entry points or loopholes can be present in such cases that need to be addressed to strengthen the cloud computing security system of the business. Even if the cloud is safe and sound, intruders might be able to hijack the data by hacking into less-secure APIs. 
7. Insider Threats
According to an Intel report, insider threats are responsible for an incredible 43 percent of all breaches with only half of them being accidental.
Insider threats to Cloud Data Security should also be a concern for managing a business with cloud computing security. Make sure to limit the access- whether it is an employee or C-suite management.
8. Use of Open Source
Skip using Open Source while working upon applications so that you do not hand over any unwanted access to other parties and make your information vulnerable. Now that you have read about cloud protection challenges let's move to the benefits of cloud computing.
Benefits Of Cloud Computing Security
Every business wants its business data and information to be safe and secure! Therefore, cloud computing security is the best way to keep everyone in the loop as and where required with a safe and secure platform. 
With cloud computing security, businesses can focus on other areas that need attention rather than focusing on taking backups of data every day. 
Here are some major and simple benefits of using cloud computing security for cloud protection.
Scalability and Flexibility
As the business infrastructure scales up, the security system should be updated and scaled up as well. This ensures that security is not threatened when the expansion occurs. Again, this is something cloud computing security offers.
One thing is for sure - cloud data security system is really mature. All the resources are provisioned via APIs which implies complete visibility into all assets and policies. Important people can access all the data and assets at any point of the day thereby enabling 100% visibility and coverage.
Dev SEC Ops and Amazon EC2 are some of the concepts that businesses can use to ensure a healthy response to diverse activities. Proactivity keeps the entire cloud system and the management updated. 
Types Of Cloud Computing
As people and businesses are all unique, their requirements are unique too. Thus, cloud computing security can be of various types. Moreover, there are types of security in cloud computing that allow different activities that are all unsurpassable. They are broadly categorized into three types of cloud computing services: 
Private Clouds
Owned and governed by a single business or an organization. These kinds of cloud computing software are located physically on the premises of the business or the organization. It works and operates only for a particular business using its own hardware.
Public Cloud 
This is a ready and easily available cloud computing resource that is open to the public. They are all hosted in any one of the public vendor's clouds which are well distributed globally. However, they are well managed with the data systems, database servers, applications, and security systems.
Hybrid Clouds
Now, this is a mix of both Public and Private Cloud Computing. It is maintained over the Internet with the aid of a Virtual Private Network (VPN) or any other dedicated private channel. With this, you can enjoy both the benefits of public and private cloud computing systems.
Focus Areas For Cloud Computing Security
Technology is going through a digital transformation almost every year. With new inventions, or maybe problems, we learn and work upon diverse focus areas. 
Cloud-First & Cloud Native Approaches
Cloud-First is the most commonly adopted approach in today's time. This involves shifting all the existing data to the cloud, eliminating the traditional way of lifting and shifting data. The migration of data becomes easier with the development of the systems.
Legacy Integration Challenges
Cloud Computing security focuses on areas where the integration of the previously engaged applications is used. They need to ensure that cross-platform connectivity, API creation, downtime or latency issues, data normalization, and security management are well tackled. 
Addressing the multi-cloud services and cloud vendors is important now. This includes ensuring that challenges concerning technology stacks, accesses, integration, migration, security, workload needs, skills, and security are addressed successfully through proper strategies in place.
Customers share their data constantly with one or either data center. And, this needs to be managed to bring value through the necessary analytics. 
Security is always a significant issue for any organization or a business, and it needs vigilance all the while it is functioning. Also, the regulatory mandates need to be followed to ensure all the privacy laws are followed well enough.
Cloud Backup and Retrieval
Just data collection is not enough, businesses need to make sure that there is a safe backup of all data. This safe storage should also allow hassle-free retrieval of data as and when required. 
Cloud-Based Network Services
This is a virtually provided cloud computing service that is even more prevalent in businesses. This enables them to manage and optimize the traffic, optimize speed, improve network performance, and scale as per the need. 
How Can You Secure Your Cloud?
Security is always the first priority for any person or organization when the data is all on the cloud. And, it can be made secure with the adoption of simple and easy steps. Make sure that the cloud service you use encrypts your file both on the computer and your cloud computing system.
Set up and update your privacy setting on the cloud for security in cloud computing. Make sure that you do not share the information with any application unless absolutely needed. Strong and unbeatable passwords are the old key method to keep any data safe and secure whether in a computer or a cloud-based system. 
Here are some of the easiest ways to secure your cloud computing system:
Use a Cloud Service That Encrypts
Read the User Agreements
Set Up Your Privacy Settings
Use Strong Passwords
Use Two-Factor Authentication
Don't Share Personal Information
Don't Store Sensitive Information
Use a Strong Anti-Malware Program
Install Updates to Your Operating System
Use Public Wi-Fi Sparingly
Yes, this can be cumbersome but also absolutely worthwhile.
The Pillars Of Robust Public Cloud Security Solutions
There might be a lot of differences between the cloud and traditional security, but organizations can get the most security with these cloud-based computing systems. It would be similar to the robust security achieved with the on-premise environment.
The best security framework starts with the implementation of secure Identity Access Management (IAM) protocols. Make sure that the team members have only the necessary access to the systems, APIs, and assets as per the need of the job.
Zero-Trust Network Security Controls
You must secure and keep your critical assets in a separate portion of the cloud. For instance, vNET through Microsoft Azurein and a virtual private cloud through AWS. 
And, no one - or only a fewer number of people should have access to these files. These mission-important files should have the most limited access to keep them highly safe. 
Keep it isolated so that no one gets their hands on it even by chance.
It is important to work with the compliance rules and enforce them as per the organization's needs. Therefore, make sure to use the change management feature of your provider's cloud computing security system. This enables the sensitive assets to be moved or changed. Moreover, this monitors for any unusual behavior on the cloud that can be a threat to the data and information of the business.
The organization should encrypt all the information at every layer to ensure the safety of all the files and assets of the business. In addition to this, security protocols should be applied to every sharing of files, communicating applications, and other areas in the environment that is held or used.
Get the insights on the cloud-native logs that can allow a thorough comparison of the work and assets to ensure a safe environment and allow quick remediation.
Top 5 Public Cloud Security Tools
Cloud Computing Security is really safe, modern, and easy to use for business. But, there are certain challenges faced to these Cloud security tools that can only be catered to using a limited number of tools. 
1. CrowdStrike Falcon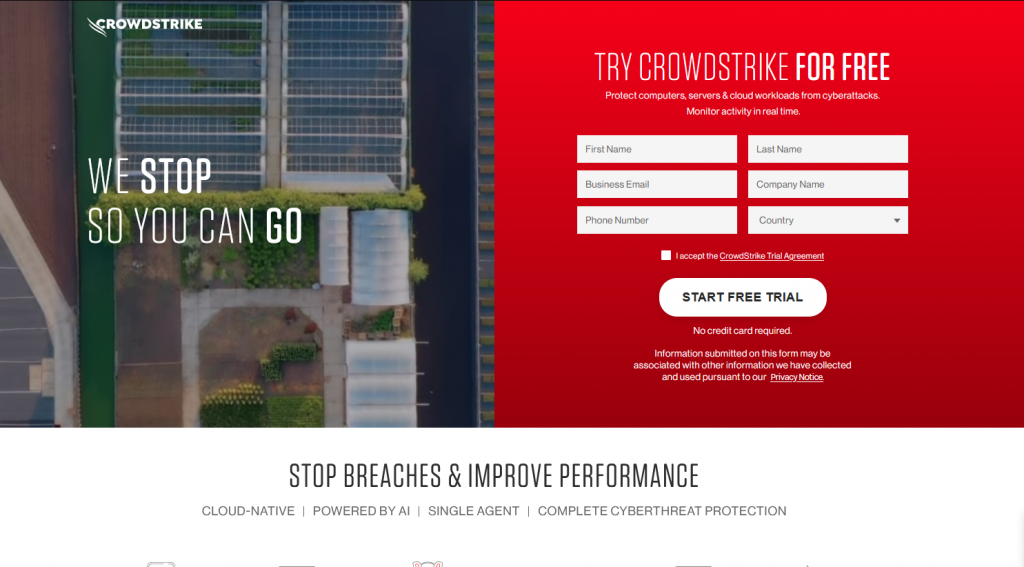 Crowd strike Flacon is a next-generation protection software that aims to detect, prevent and respond to attacks. Since this is a cloud-based tool, it makes sure to be feasible and versatile for the business environment for cloud security services.
Features
It can be easily run by client or SaaS.
This is a very light digital footprint but covers the entire architecture of the cloud.
Offers clients flexibility while operating the tool.
Uses machine learning and artificial intelligence to protect from attacks.
Pros and Cons
Pros
Endpoint Isolation
Rich Data Recording
Extensive APIs
Cloud Visibility 
Cons
Vulnerability Management
The Little Things
Nickel and Diming
Falcon Pro- $8.99 per month
Falcon Enterprise- $15.99 per month
Flacon premium- $18.99 per month
Flacon Complete- a per the business and needs
2. Cloudflare Web Application Firewall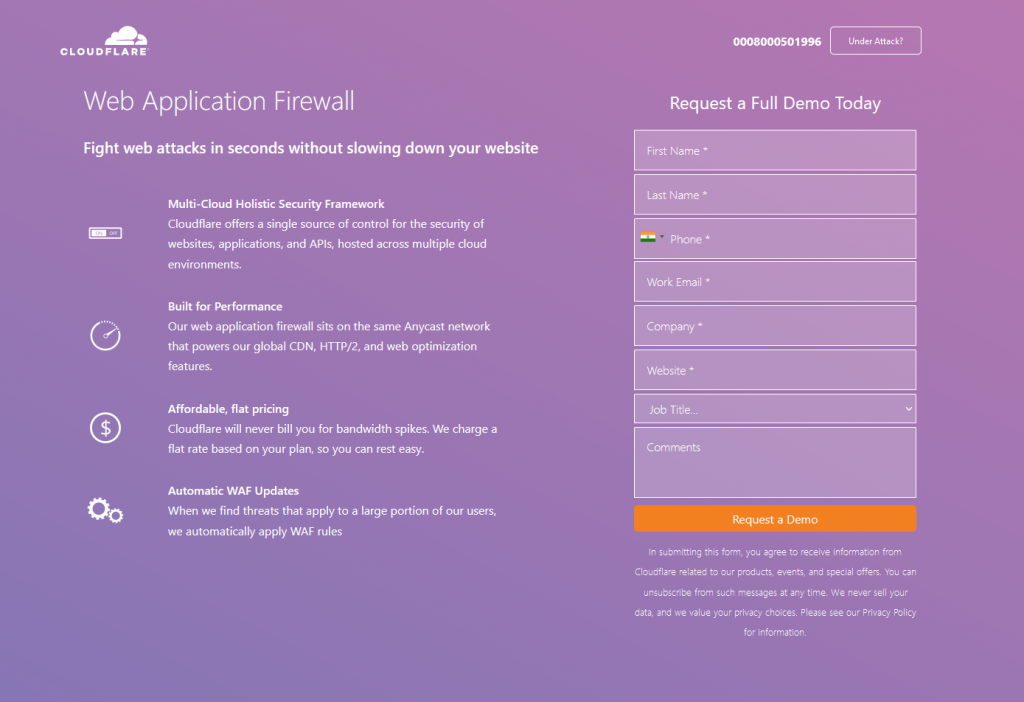 Cloudflare is another cloud security tool that offers a secured computing tool to speed up and protect a bazillion of websites, SaaS services, APIs, and other devices connected to the Internet.
Features
Creates a defense for the websites, apps, and APIs 
Protects the entire business environment and network from outside attacks
The tool ensures optimized and secured connectivity between aspects of businesses.
Pros and Cons
Pros
Protects against DDOS attacks
Provides DNS record updates
Promotes Reviewing easy traffic
Cons
The features are not easily discoverable and understandable.
Free- $0 per month 
Pro- $20 per month
Business- $200 per month
Enterprise- can ask for a quote.
3. TOPIA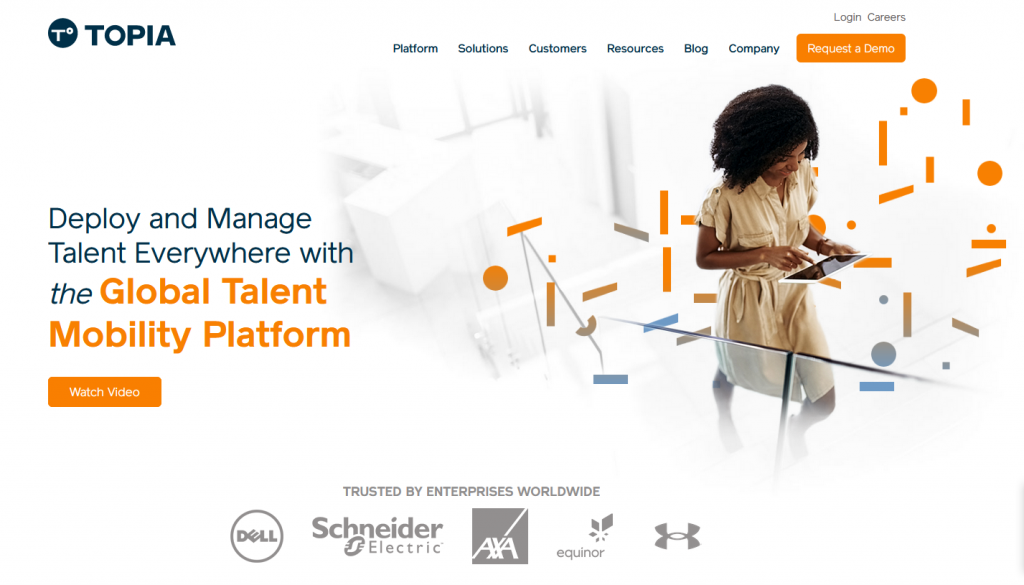 This software tool for cloud computing security collects diverse data to recognize and eliminate the vulnerabilities for the business or the system. 
Features
It automatically recognizes the OS and apps connected and used.
Allows a real-time threat analysis including security patch management
Offers prediction, identification, analysis, and remediation for the threats
Pros and Cons
Pros
Allows seeing technologies used, removed, inactive, or installed.
Alerts to stay updated
Excellent customer support with constant updates
Cons
Truly no cons to report here.
Pricing Structure 
Contact them for custom pricing here.
4. Orca Security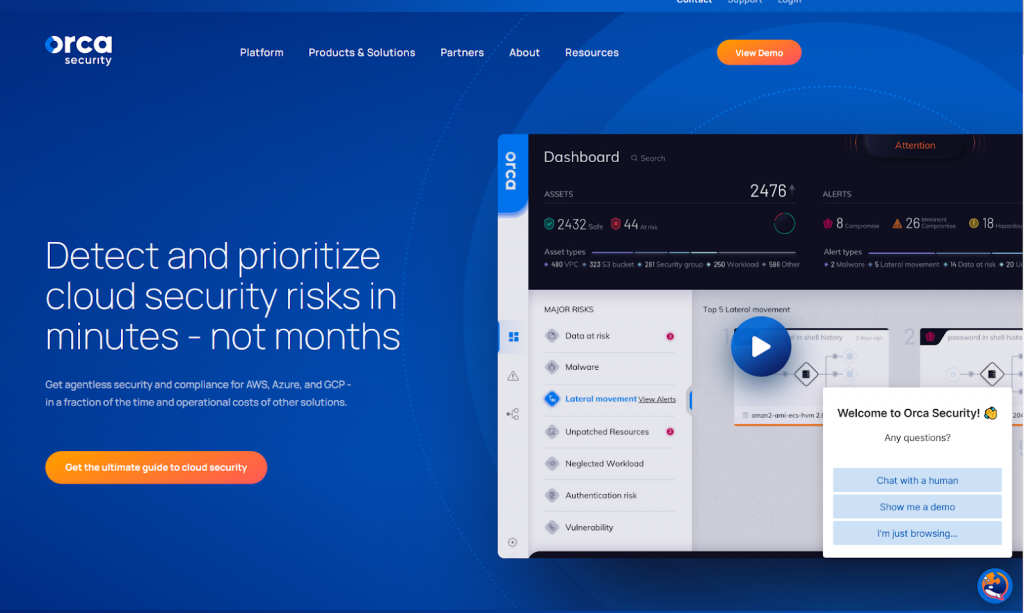 Get in-depth analysis of visibility into Azure, AWS, and GCP, making sure to remove the vulnerabilities and require no installation.
Features
It automatically recognizes the OS and apps connected and used.
Allows a real-time threat analysis including security patch management
Offers prediction, identification, analysis, and remediation for the threats
Pros and Cons
Pros
Excellent Customer Support 
Clean and good overview
Innovative and highly Responsive
Cons
Lack of legacy scanning
Deploying the cloud scanners is a little challenging.
It can be organized in a better way for easy accessibility. 
Pricing Structure
Contact them for custom pricing here.
5. Splunk Enterprise Security

A machine data analysis that enables the customers to have a real-time analysis of the digital investment with actionable intelligence and advanced analytics.
Features
Promotes access, networks, and endpoint protection
Ensures advanced threat analysis
Pros and Cons
Pros
Data is collected from multiple sources and correlated.
Alerts the monitor on a collection of data and report
Compliance with the security
Addresses the security team to be PCI compliant
Cons
It can be costly.
Training needs to be a little better.
Splunk data sizing and data collected. Worked with Professional Service to scale our environment.
The dashboard can improve.
Pricing Structure
Contact them for custom pricing here. 
Cloud Network Security Best Practices 
The three best cloud network security practices are as follows:
Cloud Services evolve all the time. Therefore, it is important for your organization and the business to stay on the top and updated with the latest changes. Ask your security providers to adjust their artificial intelligence and machine learning models to keep up with the updates. Here are some of the simple and easy-to-adopt steps with cloud network security to have strong cloud computing security:
Understand cloud usage and risk
Remember to identify the regulated or sensitive data.
Learn how sensitive data can be accessed or shared.
Learn about the shadow IT. 
Auditing configurations of the Iaas like Azure and AWS is important.
Work on the malicious user behavior thoroughly.
Protect your cloud
The first is to apply the protection policies on the data and information on the cloud.
Create your encryption keys and encrypt the data.
Limit access to the data in a limited loop.
Do not move data from devices you do not trust or are unsure about. 
Ensure to have the latest and updated malware protection tools like IaaS, for example, Azure and AWS.
Respond to security issues
You need to verify the additional high-risk access situations in the cloud computing security system
Make and adjust the policies of cloud computing security as per the latest and updated services that have emerged.
Make sure to get rid of all the malware from the cloud services.
Conclusion 
It's 2022 and according to Gartner, more than 70% of organizations have already started using Security-as-a-Service by 2021.  Global Security-as-a-Service market cap is expected to reach 22.26 Billion dollars by 2026.
Similarly, 87 % of companies experience business acceleration from their use of cloud services. Moreover with hyper-digitalization cyber threats have become a constant problem to mitigate, therefore knowing the basics of cyber computing security is, a must for businesses of all sizes.