In today's highly competitive market, it makes sense for businesses to consider cloud transformation. Aside from being a cost-effective solution, cloud transformation has other benefits, such as increased scalability, streamlined operational efficiency, and stronger data security.
Unlike cloud migration, cloud transformation is the process of moving your company's software, apps, and data to the cloud. It encompasses more than just the migration process and typically involves optimizing and modernizing an organization's security, analytics, and data management to align with your company's digital transformation objectives. With proper preparation, cloud transformation can provide your desired results. If you don't know where to start, go here for IT support in Jacksonville and other similar service providers. To ensure a seamless cloud transformation, here are the mistakes you should avoid:
Lack Of Proper Planning
Transferring workloads and applications to the cloud without proper planning can hurt your business. It is disruptive and expensive and may cause problems, such as work interruptions, performance bottlenecks, and security vulnerabilities, consuming excessive business resources over time.
There are various things to consider when creating a cloud transformation plan. The most crucial aspect is to evaluate your current infrastructure. Determine how you work these days and think of the parts of your infrastructure that must move to the cloud.
If possible, take your time to understand every interacting workload and application or if there are parts of your infrastructure that will have to be integrated with some services. Be sure you're thorough with your planning process, as missteps may result in havoc during the transition.
Ignoring Data Security
Although cloud service providers take pride in having robust security layers, if the apps have flaws, they can be prone to several security threats. Once it happens, it may result in potential leaks during the transition, which can cost you more over time.
The security risks include hijacking accounts, data breaches, abuse of information, and unauthorized access. To prevent such cloud computing security issues, rigorous security testing and data encryption are necessary. You can also discuss the security risks with your cloud service providers and go through the SLA to know whether or not they have security provisions.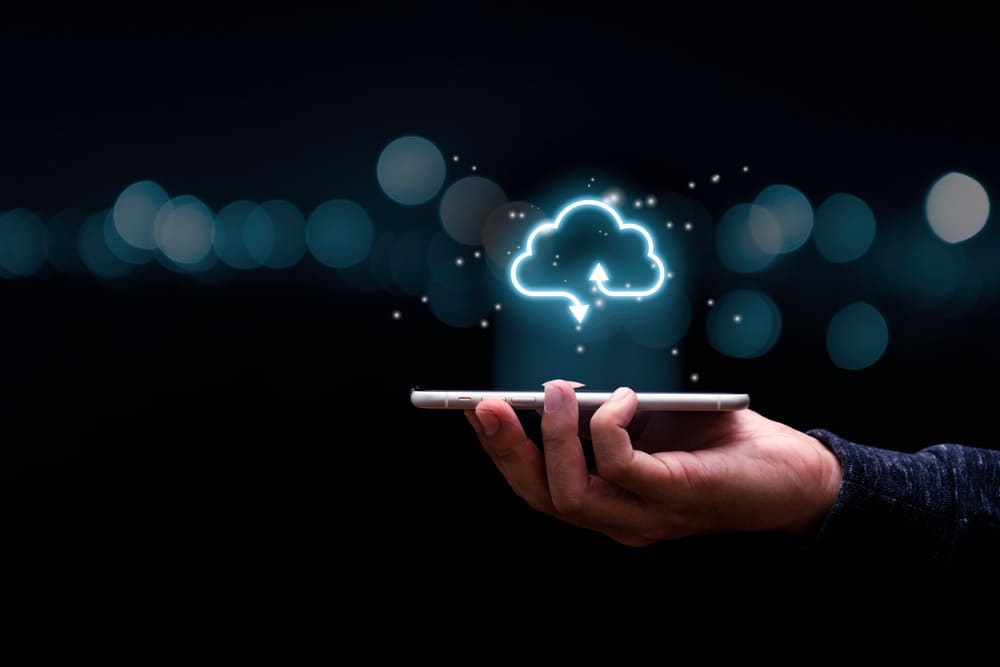 Assuming Every Cloud Type Is The Same
Never assume that the cheapest cloud solution available in the market is the ideal course of action. You can consider different cloud computing tools, primarily if you're working with patients, sensitive clients, and company data.
The primary types of cloud computing include hybrid, public, and private systems. Each has its pros and cons. Depending on your business needs and goals, choose the one suited for your company. To help you decide which cloud option is best for your business, it may be handy to understand each and its differences.
1. Public cloud
It's a massive range of readily available computing resources, such as storage, memory, networking, and central processing unit (CPU). Such resources are hosted in a public cloud vendor's fully managed and globally distributed data centers, and businesses can rent such resources to create an IT infrastructure.
One of the primary advantages of the public cloud is that the vendors own, maintain, and host the underlying logic and hardware. It means your business has no responsibility for maintaining or buying physical components that make up its public cloud solutions.
2. Private cloud
A private cloud is used and owned by single organizations and private businesses, which can be physically located at the company's own data center. But businesses may use a third-party provider for their private cloud needs. In this scenario, the private cloud is similar to the public cloud in which resources are in remotely managed data centers.
You can control the entire system if the private cloud is hosted in your data center. It means you can tailor your approach to your internal processes and preferences.
3. Hybrid cloud
It combines private and public cloud elements connected securely online by a dedicated private channel or virtual private network (VPN). For instance, you can use the public cloud for storage purposes while data processing may occur on your premises. Or you can extend your infrastructure in the cloud to save having to purchase more permanent hardware.
Choosing The Wrong Cloud Providers
Not every cloud provider is the same in terms of scalability, reliability, support, security, and connectivity. Research the market properly before choosing any cloud provider for your business. If possible, opt for the top cloud service provider. It won't only offer you a satisfying services portfolio, but you'll also get the best prices.
However, never get sucked into a service level agreement (SLA) without going through it in detail. Don't sign up for any service that you're not happy with.
Another thing to avoid when looking for a cloud service provider is working with low-price vendors. While cheaper solutions can help you enjoy savings, you might not be able to get quality services, which can compromise your company's sensitive data. So, be careful when choosing a cloud service provider and settle with the best in the market.
Migrating The Wrong Apps
The basic step that may go wrong in a cloud transformation process is failing to distinguish the right apps for transition. A business may leverage various apps to optimize its daily operations.
Even if the cloud has benefits, not all apps must be transitioned to the cloud during the initial phase. It's because there might be apps that do well in their current infrastructure and don't need a quick cloud to revamp.
In addition, some apps might consume more resources, such as third-party services, storage, and computing power. So, the best solution is to assess or evaluate every app in your business and determine which you should prioritize. The prioritization can be done based on the business growth, the cost of on-premise maintenance, and more.
Not Testing Carefully
Another recipe for a cloud transformation disaster is not testing thoroughly. Regardless of your objectives, you should know that testing in the cloud environment isn't the same as testing in the traditional setting. Never assume that programs and apps that run perfectly well on conventional dedicated servers will operate the same on the cloud.
You must test at each stage of your cloud transformation process to spot possible issues immediately. Some factors and points come into account that may create breakdowns and instability, such as aging hardware, legacy systems, and performance tolerance and needs. By testing, you'll save your effort and time to have a seamless cloud transformation without unexpected issues.
Forgetting Your Network
One of the common mistakes to avoid for a successful cloud transformation is forgetting about your network. Aside from your software and hardware, you must prioritize your network.
Most businesses talk about hardware and software in cloud migration but usually forget the network's role. Without a standard network, it can be impossible to access your resources. Thus, you must study the performance-related and security problems that may arise with certain networks. Depending on the results, choose the right network provider for the cloud transformation process to help you access your vast data seamlessly.
Not Having Cloud Expertise
It's another mistake that every business should avoid for a seamless cloud transformation. While your chosen third-party provider has the expertise and experience to ensure the cloud services run smoothly, you need in-house technical knowledge to ensure your cloud usage can deliver the returns you're searching for.
Moreover, someone knowledgeable about cloud technology can help you create the best possible solutions to avoid risks. So, having a team of cloud computing experts is a must to ensure a successful cloud transformation. With these professionals, your business can quickly implement cloud strategies and ensure your infrastructure is optimally controlled and managed. As a result, you'll be able to maximize the benefits of the cloud for your business.
Going Too Big Immediately
You must never rush the process of cloud transformation. Anything can go wrong if you quickly move all your assets to the cloud. Even if your cloud service providers work hard to make the transition as seamless as possible, this process requires more work. You still need a lot of effort and time to educate your staff at each level.
The best option for you to unlock the cloud's potential is to have a gradual transition, especially if it involves complex infrastructure. If necessary, set targets and always plan what should be done at a specific timeframe. This way, the transformation process won't get out of hand, and your data will be carried over properly.
Faulty Budgeting
Return on investment (ROI) and cost are considered the biggest perks of cloud transformation. However, you have to remember that not all cloud solutions are affordable. While there are cheap services, you may need to pay more if you need a comprehensive cloud solution.
Therefore, it's essential to prioritize your budgeting while transitioning to the cloud. If you don't plan your budget, you may spend an expensive amount of money throughout the process. So, be sure to analyze the cost and time requirements before you start the cloud transformation process.
Conclusion
A transition to the cloud is a decision that should be taken seriously. While it provides a variety of benefits for businesses that take the plunge, one wrong move can ruin the cloud transformation process, resulting in hiccups and technical problems. To ensure a successful cloud transformation, being aware of the above mistakes to avoid will help you optimize the process, allowing you to reap its benefits effectively.