Virtual Reality (VR) is a computer-simulated environment that appears to be real. Generally, users need to wear virtual reality headsets in order to see simulated visuals and have an immersive experience.
The first Virtual Reality device was called Sensorama, a machine built in a seat to offer an immersive experience while watching that played 3D movies. It gave off scenario-based odors and generated vibrations to make the movie-watching experience feel as real as possible. This first virtual reality invention dates back as far as the mid-1950s. 
In subsequent years there have been massive applications of virtual reality. Hundreds and thousands of patented virtual reality products have been released and are in use.
In this blog, we will briefly talk about what virtual reality is, which are the pioneering virtual reality companies and what are the best virtual reality stocks to invest in? And give information about the best virtual reality stock exchange companies in the world now.
The goal of this blog is to make you understand how important virtual reality is as technology for the future, therefore, making virtual reality stocks a highly rewarding stock option. 
What is VR used for?
VR has several applications. The applications of virtual reality include entertainment (e.g., video games), education (e.g., medical or military training), and business (e.g., virtual meetings). Other distinct types of VR-style technology include augmented reality and mixed reality, sometimes referred to as extended reality or XR. 
How big is the virtual reality market?
The industry as a whole is growing at a fast pace, with the global VR market size projected to increase from less than five billion U.S. dollars in 2021 to more than 12 billion U.S. dollars by 2024. (Statista)
Between 2020 and 2027, the compound annual growth rate of the market is expected to come in at 21.6 percent (Grand View Research)
In 2019, of the overall VR gaming device shipments, 2.8 million units of standalone VR gaming headsets were shipped worldwide. (Statista)
What are the factors driving the virtual reality market?
According to Markets and Markets, "The virtual reality market is predicted to be valued at USD 6.1 billion in 2020 and will reach USD 20.9 billion by 2025. It will grow at a CAGR of 27.9% from 2020 to 2025. The easy availability of viable VR hardware is the key factor driving the adoption of VR devices. The launch of VR devices by local companies in countries such as China and India has helped in making such devices more affordable and driving their widespread adoption."
Top 9 Virtual Reality Stocks to Buy In 2021
You are the best 9 virtual stock exchange companies to invest in: 
1. Facebook 
NASDAQ: FB
Facebook is one of the first virtual reality companies in the world. It got the first limelight in 2014 in the VR market when it acquired Oculus stock for $2.3 billion. It then launched its first consumer VR headset for PCs in 2016. (When we talk about Oculus do not confuse it with this Oculus Stock, NASDAQ: OVTZ)
But over the past several years, the social media giant has focused on creating standalone VR headsets that do not require high-end smartphones or personal computers. These VR headsets were the Oculus series. The first Oculus Go in 2017 was then continued with Oculus Quest in 2019 and then Oculus Quest 2 in 2020.
According to SuperData, Facebook sold 1.1 million units of Quest 2 headset in the 4th quarter of 2020, making it the market leader straightaway. 
Having said that, Facebook still generated 98% of its revenue from ads in 2020. The remaining came from its other business, like Oculus headsets and Portal smart screens. Their revenue because of Oculus rose 72% to $1.8 billion in 2020. All of this makes Facebook our number 1 VR stock. 
2. Sony Corp 
NASDAQ: SONY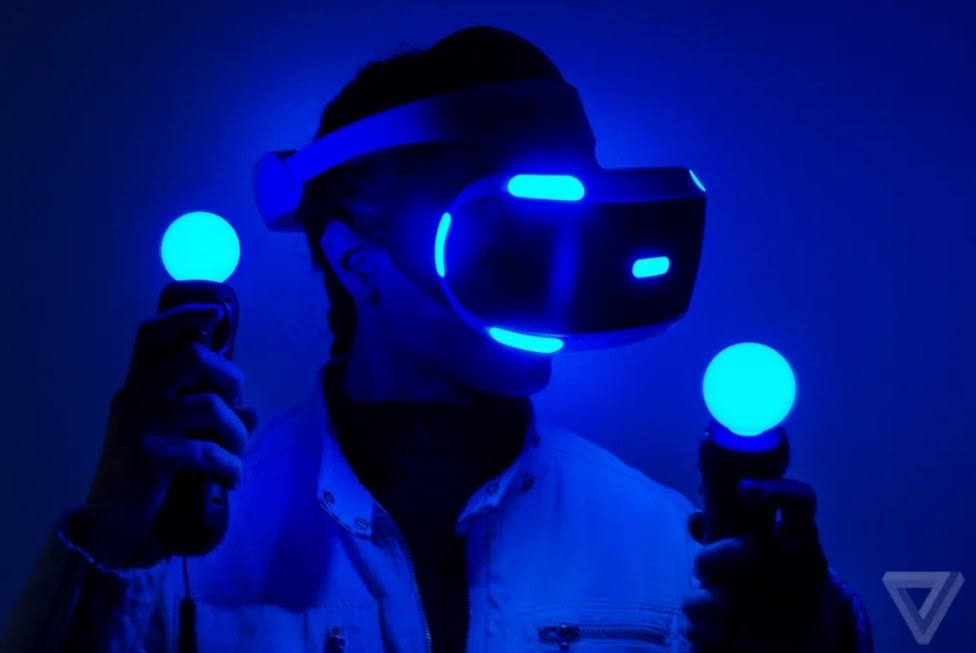 Sony's original R headset. Source
Another great VR stock to buy is Sony Corp SNE. Sony's Playstation VR systems are a breakthrough in the virtual gaming experience.
Their virtual reality headsets output a picture to both the PlayStation VR and television simultaneously, with the television either displaying a separate image for competitive or cooperative gameplay or mirroring the picture displayed on the headset. 
The PlayStation VR works with both the PlayStation VR Aim controller and the standard DualShock 4 controller, PlayStation Move controllers. It has a 5.7-inch OLED panel with a 1080p display resolution. 
Additionally, the headset comes with a processor box that enables the Social Screen video output to the television and also processes a 3D audio effect. 
3. Microsoft Corp
NASDAQ: MSFT
Founded by Bill Gates, Microsoft Corporation is an American multinational technology company with its headquarters in Washington. It manufactures, licenses, and sells computer software, consumer electronics, personal computers, and other related services. 
It is best known for its software products -- the Microsoft Windows line of operating systems, the Microsoft Office suite, Internet Explorer and Edge web browsers. 
Its hardware products are the Xbox video game consoles and the Microsoft Surface lineup of ultra-modern touchscreen personal computers.
Microsoft is ranked No. 21 in the 2020 Fortune 500 rankings of the largest United States corporations in terms of total revenue. It was the world's largest software maker by revenue as of 2016.
It is one of the Big Five IT companies in America, along with Google, Apple, Amazon, and Facebook.
It has ventured into VR with its Hololens smart glasses designed to give an immersive mixed reality experience enhanced by the reliability, security, and scalability of Azure.
Hololens glasses are used by customers for gaming, driving vehicles, and also in industrial settings. This makes another highly recommended virtual reality stock.
4. Alphabet 
NASDAQ: GOOGL
First called BackRub, Alphabet leveraged its millions of daily users of its Google search engine -- its most valuable asset – – and parlayed it into several other markets, including the Android operating system. This is one of the best virtual reality stocks to trade in.
The company sells movies, music, and games online through the Google Play store. It also manufactures and sells consumer electronic products, including the Pixel smartphone, Google Home smart speaker, Chromecast internet-streaming devices, and the Google wifi wireless router. The company additionally sells hardware such as Chromebook laptops and watches from third-party manufacturers. Alphabet Inc. is headquartered in Mountain View, California. 
Google is also a pioneering virtual reality company.
Its product, Daydream, uses virtual reality to take users on incredible simulated adventures. Daydream allows users to venture into real and fictional worlds. You can experience swimming with the seals, flying through space, and even see dinosaurs coming back to life from the comfort of your home on your smartphone. 
Daydream is available on almost all smartphones. The VR headset is comfortable, easy-to-use hardware designed for extreme comfort.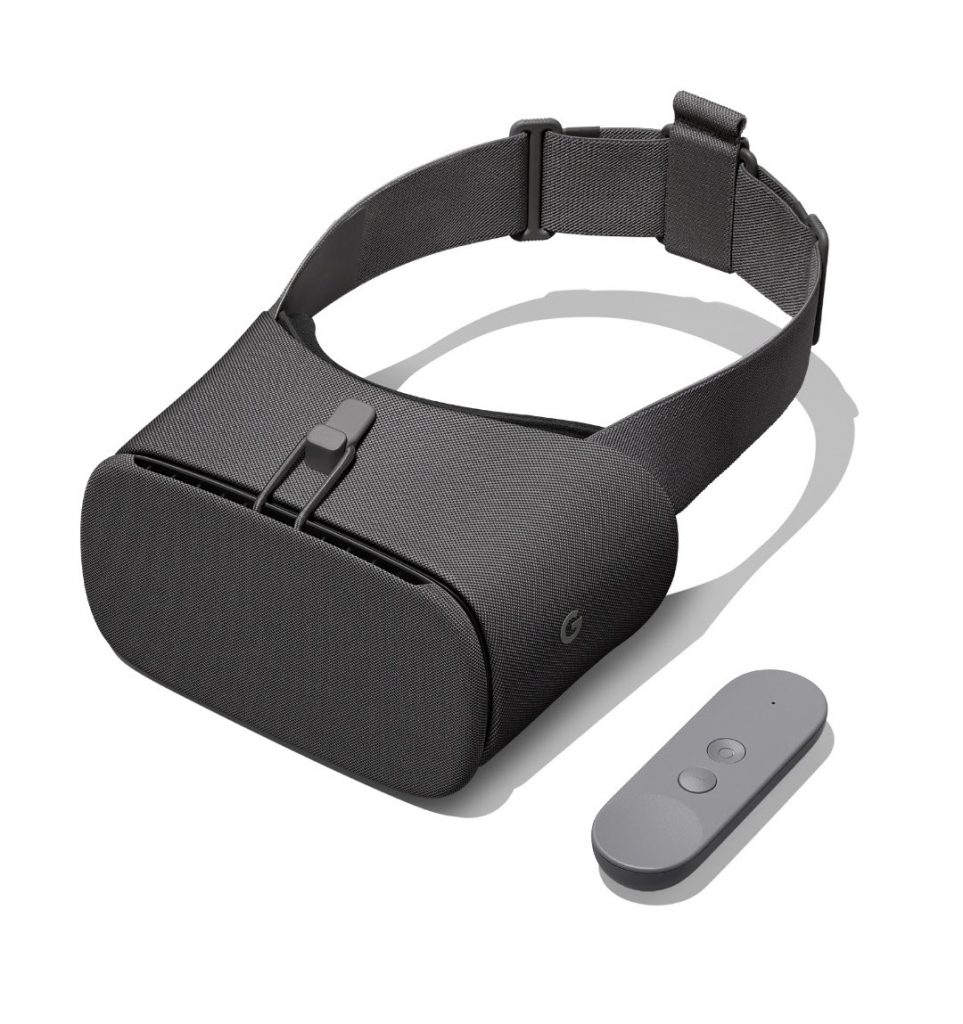 Apart from VR, Google generates huge revenue from advertising. This area includes Google Display, AdWords, Google Mobile programs, Google Local, and Adsense. In its operating systems and the platform area, Google offers Google Chrome OS, the Google Chrome web browser, and Google Books, all of which have been highly profitable for the company.
5. Apple 
NASDAQ: AAPL
Apple has a history of disrupting markets. These attempts were successful when they created simpler, consumer-friendly devices -- as they did with MP3 players, smartphones, tablets, and smartwatches. Therefore it can be said that Apple could finally be the company to bring virtual reality into the daily lives of people.
Apple has been positioning itself as the "anti-Facebook" by allowing its users to opt-out of data-tracking apps in an upcoming iOS update. Along with that, it will also reportedly launch an AR/VR headset in 2022 and a lighter pair of AR/VR glasses in 2023.
The newly launched VR device would benefit Apple in four different ways: It would decrease its dependence on the iPhone, grip its users with yet another hardware device, extend its services offering with new AR/VR applications, and help it keep up with Facebook, Microsoft, and other tech giants in the AR market.
The creation of a new AR/VR ecosystem could also pave the way for Apple's long-rumored launch of a driverless electric car within the next few years. Those cars could be tightly tethered to Apple's software and AV services. This is also a highly-recommended VR stock.
6. Qualcomm 
NASDAQ: QCOM
The Motorola DynaTAC 8000X was the first available cell phone in the world, debuted in 1983. This cellphone was the size of a brick, priced at $4,000. They used to come in just a single color and could only make calls. 
But, now you can get a smartphone that weighs only a few grams and is only a few mm thick. These phones come under $1,000 and come in a variety of styles and colors. 
More importantly, these modern-day smartphones can connect with the internet. And what can you not do with the internet? To enable most of the things that the internet can allow you to do is through processors. Almost all smartphones are powered by Qualcomm Snapdragon processors. 
Qualcomm Inc., founded in 1985, designs, produces, and sells computer hardware, such as wifi chips, Bluetooth, and cellular modems. The company's Bluetooth and wifi chips help electronic devices to share information with each other, while its strong processors help devices run fast and have long battery life.
Their technology is used not only in mobile phones but also in devices like automobile infotainment systems, tablets, patient monitoring devices, and other smart wearable devices like smartwatches and fitness trackers. 
Qualcomm's products can also be found in other devices like body cameras, drone cameras, virtual reality cameras, wireless printers, remote controls, home security systems, Bluetooth speakers, and wireless headphones. 
This San Diego Headquarters company is the world's largest producer of mobile chips and baseband modems. It already supplies its Snapdragon chips for VR headsets like the Oculus Quest 2. It also offers Snapdragon-based reference designs for VR and AR devices, which enable OEMs to quickly design and manufacture their own headsets.
7. Nvidia Corp
NASDAQ: NVDA
This Virtual Reality Company sells graphics chips and processors under brand names like GeForce, Quadro, Tesla, and Tegra. NVIDIA also sells graphics technology to companies in the automotive, healthcare, graphic design, special effects, artificial intelligence, cloud computing, robotics industries, and Virtual Reality for a wide variety of uses. For instance, the automobile sector is applying NVIDIA technology to develop self-driving cars.
NVIDIA is a world leader in visual computing and is at the forefront of this exciting new computing platform. From product design to gaming to cinematic experiences and more, NVIDIA offers breakthrough solutions for virtual reality, like NVIDIA Turing™ GPUs, drivers, and SDKs. These products are great for professionals, gamers, and developers.
NVIDIA has made great strides in the field of Virtual reality. VRWorks is an example of the same. 
VRWorks™ is a comprehensive suite of libraries, APIs, and engines that enable companies to design and develop Virtual Reality headsets for amazing virtual reality experiences. VRWorks offers a new level of presence by bringing hyper-realistic visuals, sound, and touch interactions, to create simulated environments that resemble reality.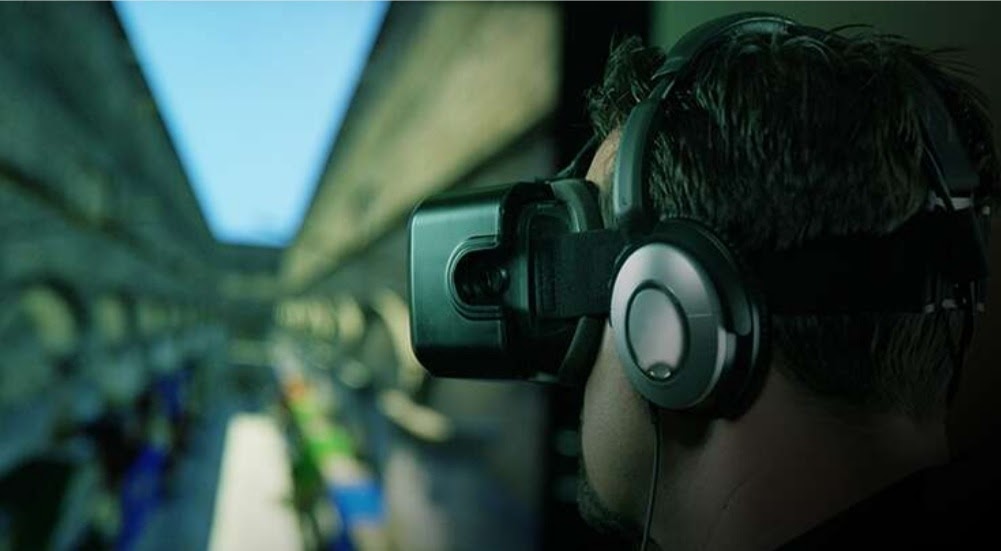 8. Snap 
NASDAQ: SNAP
Snapchat was born as Picaboo in 2011. The idea of Snapchat was founded at Stanford University when some students wanted to create a photo messaging service wherein you could only view the pictures sent by others briefly.
Within a year after its inception, Snapchat had added video messaging to the platform. By 2014, the Our Stories feature was released that compiled user-submitted photos and videos into TV-quality clips that would stay on Snapchat for a day. This feature is what's the primary reason for Snapchat's explosion into fame
In the same year, Snapchat started to run ads on the platform. In 2015, media companies such as ESPN and CNN began using Snapchat to share their content. 
In 2017, Snap Inc. had its initial public offering (IPO). In May 2018, Snapchat had 191 million daily users. Snap also provides camera glasses called Spectacles and advertising products that include Sponsored Lenses and Sponsored Geofilters. 
Talking about AR and VR, Snap has launched 15 different products and functionalities using augmented reality for businesses in just a span of nine months.
Here's how Snapchat leverages the power of virtual reality:
A recently released marketing video released by Snapchat shows how Snapchat users can now try on products virtually, such as shoes or nail polish. This can help them choose the right kind of products without actually physically testing them. It also shows how users can scan a product's logo to see detailed information about it, including a tutorial on how to use it.
9. Lumentum 
NASDAQ: LITE
Lumentum is the forebearer of photonics technology for three decades. Photonics is the technology of generating, controlling, and detecting photons. Photons are particles of light. This company is also a leading global 3D-sensing component manufacturer that can produce thousands to millions of devices.
It has a great market-leading standing in telecom and 3D sensing, cloud, 5G wireless network deployments, and commercial laser business. 
Lumentum in the future is going to be one of the leading virtual reality stock companies. For instance, it is already working heavily towards producing self-driving cars with its sensors. 
Future of VR
According to 2018 forecasts from IDC Research, investment in VR and AR will multiply 21 times in the next four years, reaching a net value of 15.5 billion euros by 2022. 
In addition, augmented reality and virtual reality will be key to all business' digital transformation plans, and their spending in this area, therefore, will exceed. So, it is expected that by 2020 many of the larger American and European companies will have a VR and RA strategy.
AR and VR will also enhance the customer experience a lot. Therefore businesses will naturally invest more in them.
For instance, the big technology corporations are already working to make headsets that do not require cables and that allow HD images. 
Virtual Reality headsets that offer 8K quality pictures with powerful processors are also in the pipeline. The world could see the integration of AI and VR as well. With the advent of 5G technology, the possibilities of virtual reality also increase.  
All this means that Virtual Reality is going to see a massive boom, and virtual reality stocks will also see a very bullish movement in the coming years.